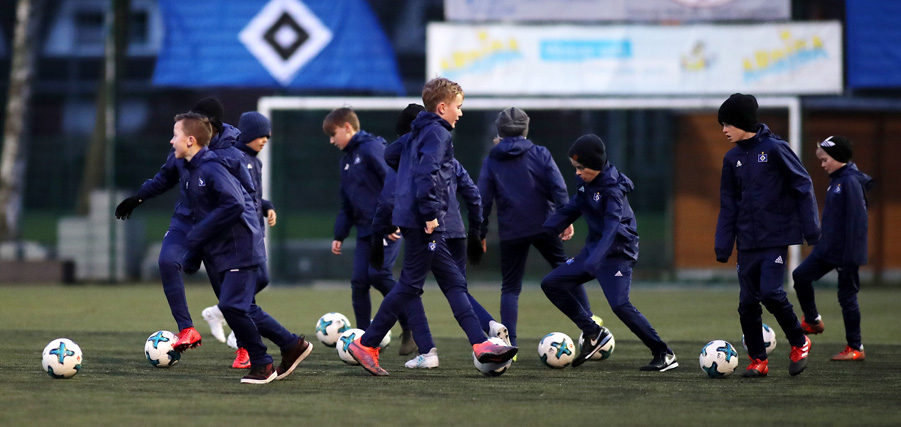 Our talent development and scouting teams
The perspective project from HSV is part of the club's regional talent development for the under-9 to under-11 age groups.
Recognising and developing talent without taking them outside of their comfort zone is the number one priority for HSV's perspective teams. As such, the children should play for as long as possible at their local club where they grow up, and at regular intervals attend coaching sessions held by HSV coaches, who slowly lead them towards the concept of the Rothosen's academy. Since being founded in 2013, the project has become an important pillar in the education and scouting work carried out by the academy.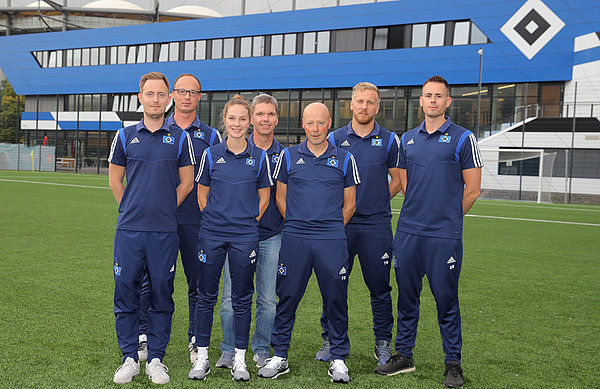 Maximilian Franke's team observe and document the development of the young players in the training sessions which usually take place every two to four weeks in three different locations in Hamburg. No centralised training with short journeys to the sessions for the players, being in familiar surroundings and not having the pressure to perform that a trial would bring are the three key reasons why the perspective training groups were formed.
Ultimately, it's very difficult at such an early age of a child's career, to be able to give an accurate prediction of their potential, as Frederick Neumann, co-ordinator of the children perspective project explains. "Children should always be allowed to remain as children. We don't want to overload them emotionally, but gently introduce them to the concept of an academy. As such, we get to know them and their families for two years before they can properly start training and participating in matches for us from under-11 stage onwards. After two years, we then select the players that ideally we can keep until under-19 level." Alongside the regular training sessions, the children also take part in multiple national and international tournaments, honing their skills in a competitive environment and collecting important experience.
| Point of contact | Function | Contact |
| --- | --- | --- |
| Frederick Neumann | Talent development teams coordinator | frederick.neumann@hsv.de |
| Maximilian Franke | Director of regional scouting | maximilian.franke@hsv.de |