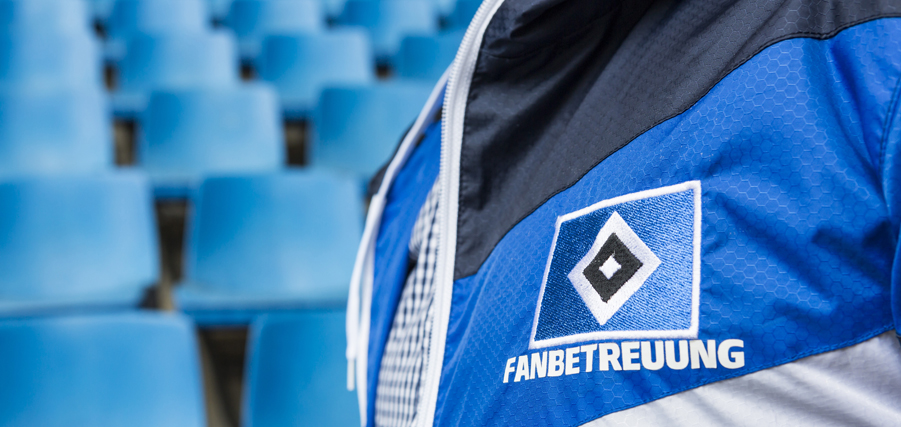 Fan Support
The fan representatives act as the first point of contact for all Hamburger SV fans, from matchday at the weekend to any issues during the week.
They're the direct link between the fans and the club and they're in regular contact with fan organisations, fan clubs and other affiliates.
As the point of contact for any and all fan affairs, they maintain relationships with institutions, clubs and organisations to express and improve the position of fans. This also includes the support of away fans during home games at the Volksparkstadion.
---
Areas of activity
• Preparation, execution and support of home and away matches in cooperation with stadium management, security staff, the opposition club and police force
• Support and administration of official fan clubs (inc. ticket orders, information for fan clubs on Facebook and Twitter, fan club visits)
• Office hours
Monday-Thursday 9:00 to 17:00, Friday 9:00 to 14:00
Phone: 040 / 4155-1530
• Events and projects (inc. fan talks, fan club visits by players, fan club meetings, training camps)
• Dialogue with fans via the "Ständigen Arbeitskreis Fandialog" (Task Force for Continued Fan Dialogue)
• Task forces and committees (inc. advisory council, Local Committee for Sport and Safety (ÖASS))
---
HISTORY AND DEVELOPMENT OF FAN SUPPORT
The fan support programme at Hamburger SV was founded in 1993: since then, the system has grown from humble beginnings with 32 official fan clubs and one fan representative to 930 registered fan clubs and four to five fan representatives.
Memberships, attendance, fans – everything has increased at HSV. We've increased our average attendance from 28,500 in 1995 to over 50,000 fans today, and over 10,000 travel to support HSV away from home every game. Nur der HSV!