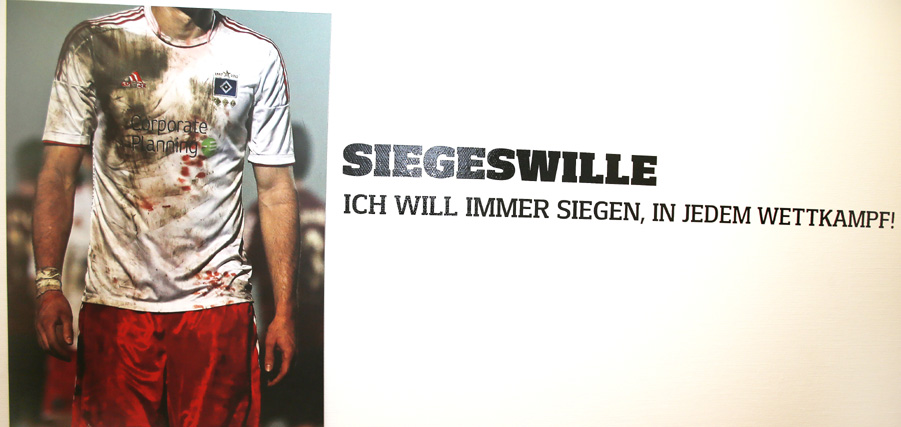 Concept and philosophy of the HSV Academy
The academy of Hamburger SV educates and trains its player following a comprehensive development programme, the main principles of which will be outlined here.
Development of skills
The goal of the HSV academy is to help provide the players under our supervision the optimum conditions to develop their skills. The academy should ensure that by the time they come through the system, the highest possible proportion of players should possess the necessary skills to play professional football – ideally for the HSV first team in the Bundesliga. The U19 and especially the U21 team should be seen as a link between academy and first team.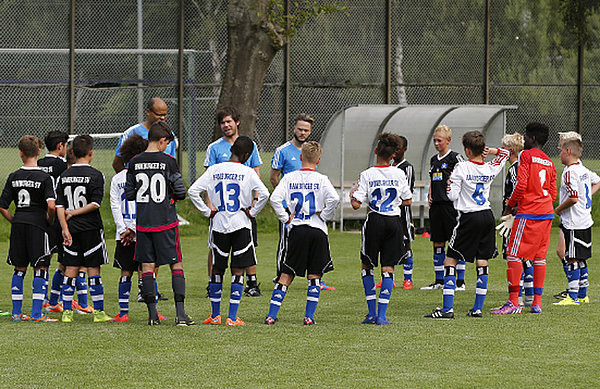 A BROAD BASE OF FUNDAMENTALS
The HSV academy process is an ongoing one, in accordance with the changing ages of the players. The basic scouting phase encompasses the age groups U9, U10 and U11, as HSV academy teams are only formed from U12 and above. Players in the age groups U9, U10 and U11 belong to so-called "perspective squads", whereby a select group of talented children come together to train once every three weeks; instead, they spend the majority of their time training at their home clubs, where the coaches at these partner clubs have completed training courses run by HSV with the aim of spreading the Hamburg playing philosophy across all of northern Germany. This ensures that the wider world of amateur football profits as well as professional football.
The development stage (U12-U15) teaches a broader range of basic skills before players begin to specialise in the performance stage (U16-U19). The pathway to the first team squad should then be smoothed out during the transition stage (U21). The learning development of young talent is based around the pillars of experience, playing, and application.
The most important learning goals for academy players are the internalisation and automation of basic skills, acquiring a broad knowledge of individual and team tactics as well as the development of coordinative and conditional skills with regard to the development of playing skills, achieved via exposure to match experience.
The best form of training is playing competitively. That's why it's important that all HSV academy players play at least 50% of all matches up to the U14 age group.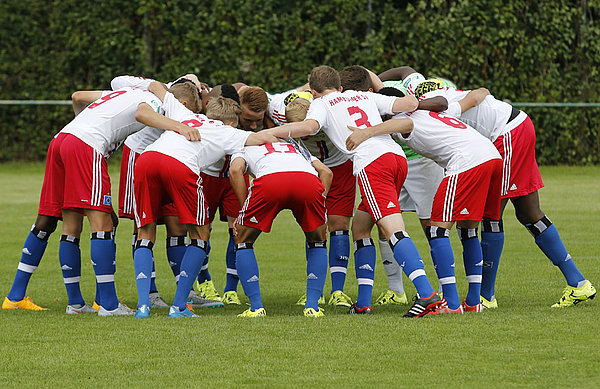 TEAM SKILLS – CORE CONCEPTS
Finally, the success of the HSV academy is guaranteed through the culmination of coordinated individual steps. Through its personnel, structure and encouragement of team and individual development, the academy is a holistic system. Team skills and working within the core concepts of the club are vital.
ADAPTING TO INTERNATIONAL STANDARDS
The holistic concept of education at the HSV academy is neither rigid nor dogmatic: above all, there exists the need to visualise and understand the constantly changing national and international parameters and to adapt to these accordingly. This is done through setting up scouting networks, cooperating with clubs, taking part in tournaments and observation.