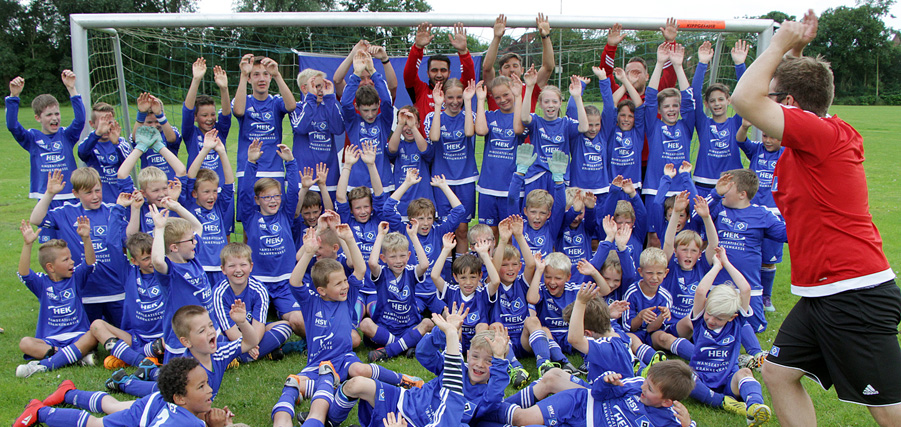 Football School
Train like a pro at the HSV Football School!
Does it get any better for a young fan than playing football every day, meeting new friends and picking up valuable tips from great coaches? That's why HSV has run their very own football school since October 2003. Almost 90,000 young players have taken part since its inception, making it the largest and most successful football school of any Bundesliga side. Any player is welcome, whether you've never kicked a ball before or you're a talented academy player. Our qualified coaches provide specialised training that educates and nurtures young talent both on and off the field. Professional sessions ensure that the love of the game is at the forefront of everything we do.
Take your pick from our two, four or five-day camps. Alongside the professional training sessions, training kit and equipment is also provided. Players taking part in the two-day camp will receive a short-sleeve shirt with their desired name and number printed on the back; players in the four or five-day camps will get their hands on a full HSV Football School kit consisting of shirt, shorts and socks. And finally, as well as your very own football and drinks bottle, there will also be a number of other HSV surprises for anyone taking part! Training takes place from 9:30 to 15:30 with a communal lunch break and a packed activity programme based around all things HSV. The HSV Football School is open to all boys and girls aged 6 to 13.
For more information, please contact us at: fussballschule@hsv.de or tel. 040-41551887.