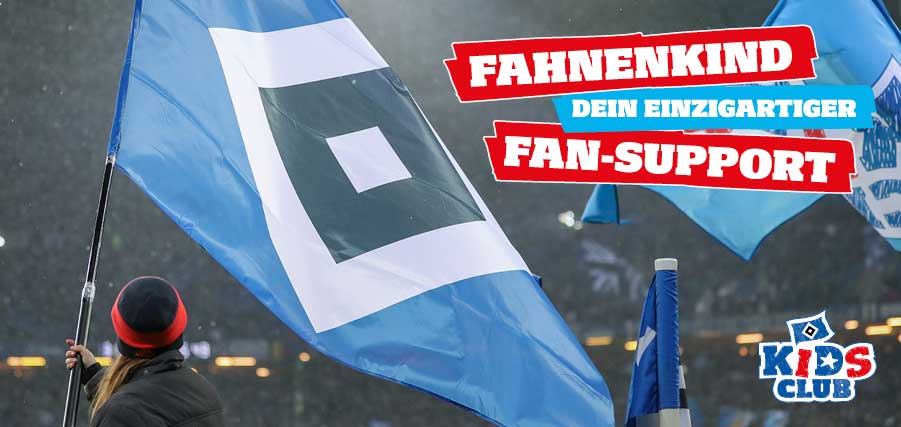 Be a flagbearer at a HSV home game
Stepping on the hallowed turn of the Volksparkstadion before a game and experiencing the pre-match atmosphere is an unforgettable experience that a number of HSV Kids Club members receive every season.
The HSV club song is blaring out of the speakers as the players take to the pitch and you are in the middle of it, one of six flagbearers on the side of the pitch! The HSV Kids Club offers its members between 11 and 14 years old the opportunity to apply to be a flagbearer at a HSV home game.
If you're not a HSV Kids Club member yet, you can find more information here.
---
Applying is simple, all you have to do is be a HSV Kids Club member and complete the form to be a flagbearer. The spots to be a flagbearer will be drawn from a hat from all entries.The winners for each game will be informed around six weeks before the game will take place.
We look forward to your applicationos and wish you all the best for the draw.
Your Kids Club team
HSV Fußball AG
Kids-Club
Sylvesterallee 7
22525 Hamburg