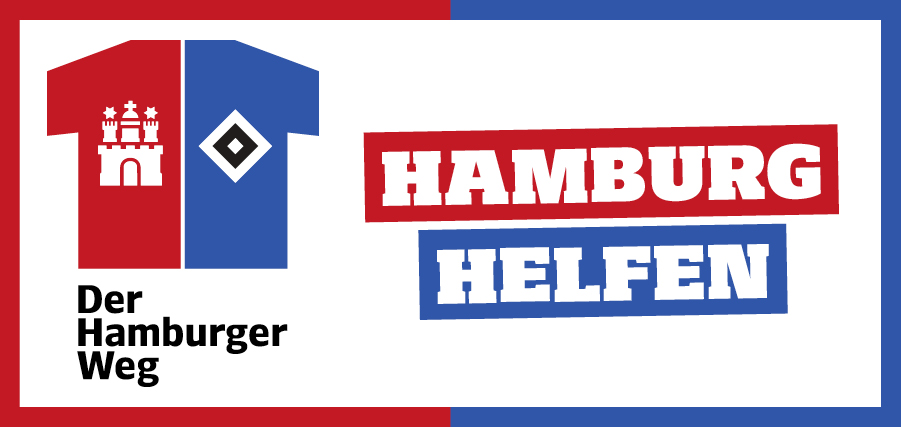 HSV foundation 'Der Hamburger Weg' donates almost €50,000 to social institutions
In the fight against the effects of the corona pandemic, HSV's foundation 'Der Hamburger Weg' has made almost €50,000 available for various social institutions for children and teenagers in Hamburg as part of the 'Hamburg Helfen!' (Help Hamburg!) project.
The coronavirus has Hamburg, Germany and the world firmly in its grasp. The immense restrictions on daily life throughout the world have an impact on every single member of society. However, the virus has hit some in society harder than others. For example, social institutions have to fight against the effects of the coronavirus, helping young people in situations that were hard enough before the virus struck. For many charities, the donations they are receiving are reducing, children and teenagers cannot be looked after as before and families in need don't receive enough food or clothing to get by. The ones who have to bear the brunt of the pain are more often than not the children and teenagers, who are also often part of the group most at risk from the virus due to their pre-existing health conditions.
This is exactly the point at which HSV's foundation 'Der Hamburger Weg' would like to help: "As a foundation we want to take responsibility in society in these difficult times and contribute our part to minimising the restrictions placed on the children and teenagers in our city who require care and attention," said Sven Neuhaus, head of the HSV foundation. "We want to help Hamburg!"
As part of the 'Hamburg helfen!' (Help Hamburg!) campaign, children and youth institutions and charities were able to apply for a pot of €50,000 that would be distributed by 'Der Hamburger Weg.' The foundation has now gone through all of the applications and handed out €48,317 to the list of charities and institutions below, helping to support the children and teenagers that they support in this difficult time:
Alraune GGmbH – Internationale Kindertagesttätte Kesslerweg: €9,000
Ankerland e.V.: €4,000
ASB Löwenhaus: €5,500
Kinder- und Jugendheim Erlensbuch: €6,492.05
Förderverein KinderLeben e.V.: €4,000
Leben mit Behinderung Hamburg GmbH: €3,000
SOS-Kinderdorf Hamburg: €7,125
Stiftung Mittagskinder: €9,200