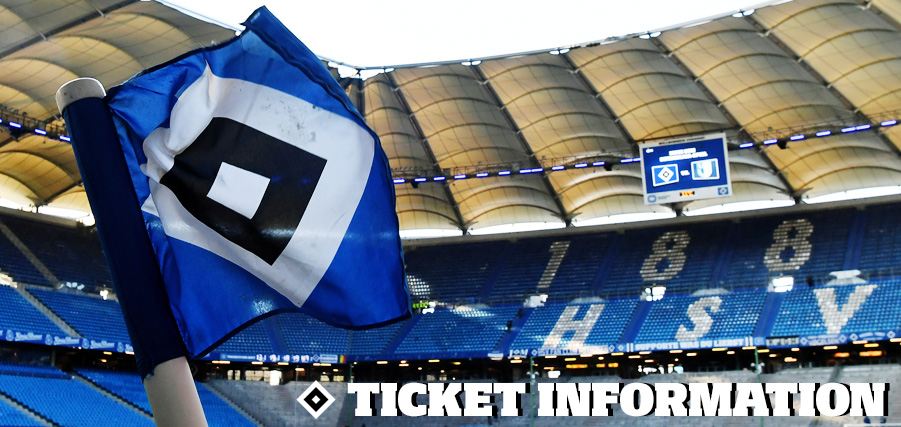 Information on ticket refunds
The DFL announced on the 31st March, that there will be no football in the Bundesliga and 2. Bundesliga until the 30th April at the earliest due to the coronavirus epidemic.
What does the postponement mean for tickets that have already been bought for upcoming HSV home games as well as the away game in Stuttgart?
Everybody who bought tickets for the remaining home games as well as the away game at VfB Stuttgart should have already been contacted, informing them how to apply for a refund of their tickets.
As a club, we would like to thank the many fans who have written to us in the past weeks, and offered their financial support to the club in this testing time by not applying for a refund on their tickets. We are very thankful for the fans' generosity in this difficult situation.
Refund process for all remaining home games (individual tickets for just one match)
Ticket holders, who bought their tickets on the HSV Online Shop, via the HSV Hotline or by using the OFC order form, please use this online form for your application for a refund. If tickets were purchased in the HSV fan shops in Hamburg, in person at the HSV Service Centre at the Volksparkstadion or via external booking offices, we ask you to fill out this form and send the tickets back to us.
Refund process for remaining home games (season ticket holders)
We ask all season ticket holders for patience and understanding, that we will process partial refunds for season tickets once all refunds for individual tickets have been completed.
If you have any questions don't hesitate to contact us on +4940 4155 1887, send an email to info@hsv.de or contact us via our English social media accounts (Facebook/Twitter).