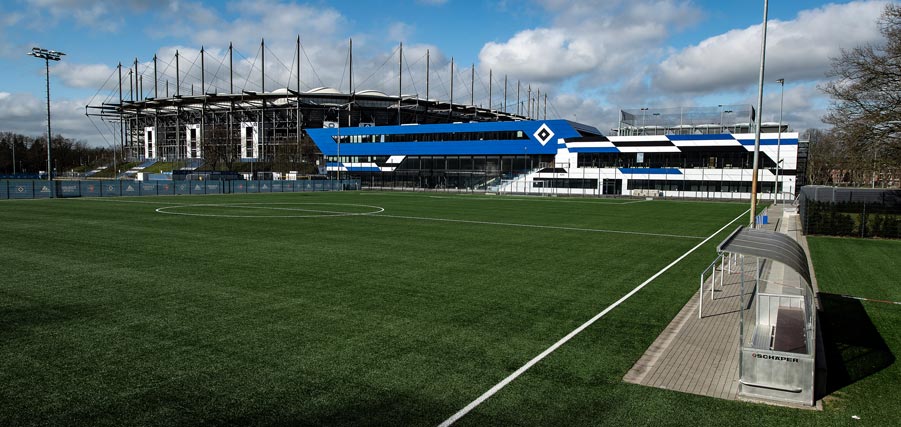 HSV academy stadiums & pitches
Whilst the under-21 team usually plays their home game at the Wolfgang-Meyer-Sportanlage, the academy teams who play in the A- und B-Junioren Bundesliga play their games at the Alexander-Otto-Akademie next to the Volksparkstadion. The younger academy teams play their games at the facility in Norderstedt.
Please be aware that due to the developments surrounding the coronavirus pandemic, all training sessions and games for the HSV academy teams will take place behind closed doors for the time being. Thank you for your understanding.
Location

Address

Teams

Capacity

Wolfgang-Meyer-Sportanlage

Hagenbeckstraße 124

22527 Hamburg

Under-21, under-19, under-17

1,318 people

(418 seated/

900 standing)

Alexander-Otto-Akademie

HSV Campus

Sylvesterallee 5

22525 Hamburg

Under-16

Paul-Hauenschild-Sportplätze

Ulzburger Straße 94

22850 Norderstedt

Under-15, under-14

Under-13, under-12, under-11