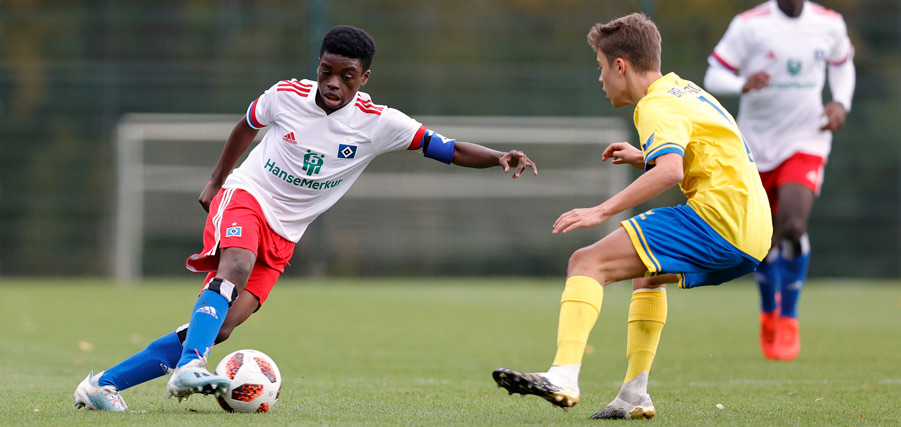 Under-15s to under-12s
During the development stage of the club's academy, the foundations are laid by the youth players for a successful football career on and off the pitch.
The HSV academy officially begins at the under-12 level, with children encouraged to play for their local club until that age, to develop club football as well as ensuring that the fun element of playing is top priority. From under-12 onwards, as part of the 'Aufbaubereich' (development stage), the children are taught how to play football the HSV way, building up their skill set, with fun and spending as much time with the ball as possible key components in the youngsters' education. Especially at a young age, the academy believes that the children learn best by playing as much as possible, with individual and team tactical elements slowly introduced as the children advance through the age groups. A fair distribution of game time is also a written rule in the club's academy concept, with all players until under-14 level having to play at least half of every competitive game. The youngsters ply their trade in the local Hamburg leagues until the under-15s, where they play in the Regionalliga Nord for the first time. Until then, they take part in national and international tournaments to see how they match up against sides in the same age group alongside league participation.
You can find the squads for the relative age groups on the German academy page, under 'Nachwuchs --> Teams --> (e.g.) U15 --> Kader'.