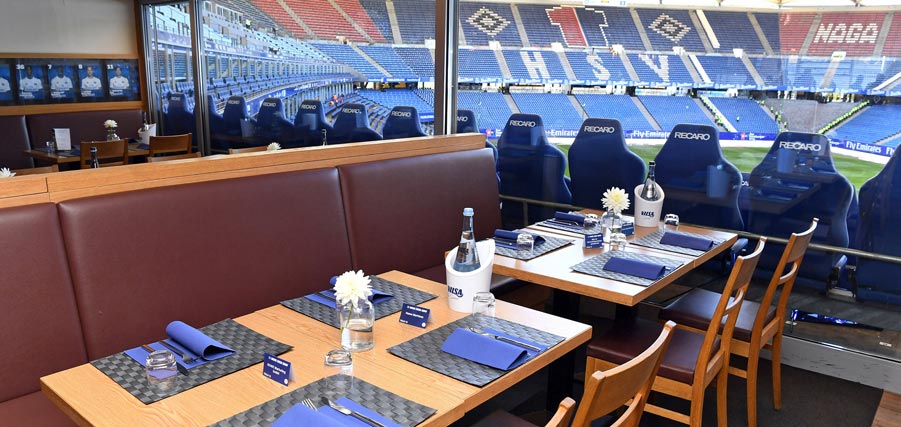 Restaurant 'Die Raute'
Fan restaurant 'Die Raute' at the Volksparkstadion.
Our fan restaurant 'Die Raute' is open from 10:00am to 4:00pm* every day. For bigger groups and reservation in advance meals can also be arranged for the evening. 'Die Raute' is also now open on matchdays and offers more than enough space to sit in the warm enjoying a snack and a drink before going out to take your places on the terraces.
On Monday to Friday between 11:30am and 2:00pm various warm dishes are on offer, whilst outside of these times HSV fans can make use of the self-service bistro, selecting from a range of hot and cold snacks and drinks.
*Due to the ongoing coronavirus pandemic, 'Die Raute' is currently closed.
Opening Times
Monday to Sunday from 10:00am to 4:00pm