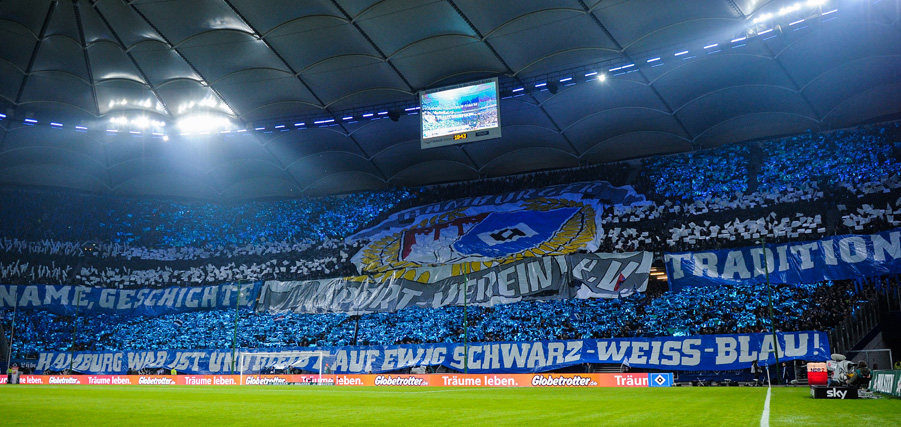 Matchday Tour
You have the chance of a unique experience during your time in Hamburg, getting to take a look behind the scenes on a matchday at the Volksparkstadion before taking in a HSV home game, all made possible by the exclusive matchday tour.
The 90-minute matchday tour starts three hours before kick-off with a tour through the Volksparkstadion, seeing VIP boxes all prepared for their guests, TV cameras set up to capture the action and the view of a perfectly manicured pitch and the hussle and bustle as everything is put into place on game day. At the end of the stadium tour, your tour guide will guide you through the HSV Museum, explaining in detail some of the more interesting stories from HSV's long and varied history.
The tour ends 90 minutes before kick-off so that you have time to get ready for kick-off, as well as use the food and drink vouchers that are included in the price.
Please be aware that you have to be in possession of a ticket for the relevant home game in order to take part in the matchday tour. Therefore the tour has to be booked in advance via the 'Book Here' button below.
Offers and Prices
• Stadium Tour through the Volksparkstadion
• Tour through the HSV Museum
• Food and drink vouchers for the stadium caterers Aramark
• HSV scarf
• Adult price: €39
• Price children (up to 14 years): €29