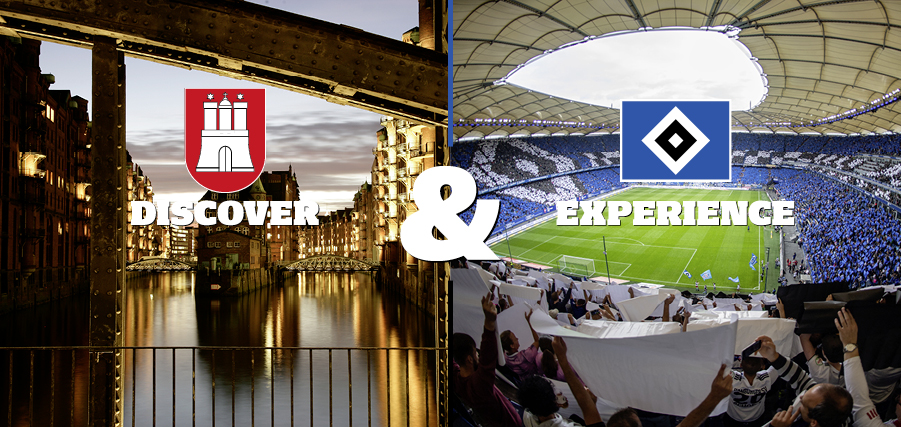 Fixtures & Packages
Due to the ongoing coronavirus pandemic, travel packages aren't available at this moment in time. As soon as fans are properly allowed back into stadiums, we will update the page with the packages on offer.
HSV offers travel packages for all home and away games for the Rothosen if you're looking for a more complete package than just match tickets. The package for home games includes accommodation in a hotel (additional nights can also be booked on top), a visit to the HSV Museum, food and drink at the stadium as well as the much sought-after tickets to the match at the Volksparkstadion. The whole package is tailored exactly to your needs, whether it be the accommodation, the additional tourist activities in Hamburg or add-ons on matchday. All of that booked directly through HSV, simplifying the whole process and meaning we do the hard yards for you!
The exact date and time of the game hasn't been confirmed yet or the tickets haven't gone on general sale? No worries! The accommodation at the hotel will automatically be adjusted when the date and time of the game is officially announced.