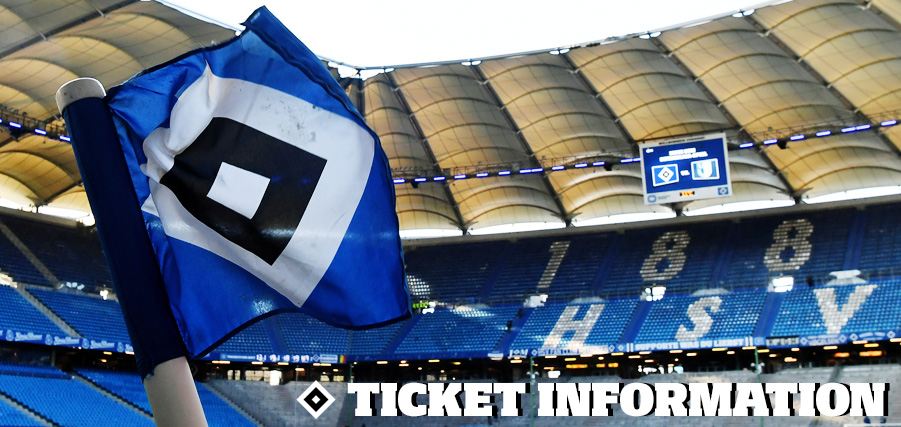 Ticket information
You can find information on how tickets will be allocated during the 2021/22 season below.
Due to the ongoing impact of the coronavirus pandemic, the city authorities in Hamburg are only currently allowing the Volksparkstadion to operate at a full capactity under 2G rules.

What is the 2G Rules?

2G in German stands for Geimpft and Genesen. In English this means Vaccinated and Recovered. Only spectators that can show proof of Full Vaccination or a Certifcate of Covid Recovery may enter the Volkparkstadion during this period of time

Important: All of the following advance ticket sales dates are subject to the Corona regulations in force at the time regarding the admission of spectators to our home and away matches. Advance booking dates may be changed or cancelled at short notice.
If you have any questions don't hesitate to contact us on +4940 4155 1887, send an email to info@hsv.de or contact us via our English social media accounts (Facebook/Twitter).
MD.

Date/Time

Home

Away

Ticket Sales

19

Fr., 14.01.22

18:30 (CEST)

SG Dynamo Dresden

-

HSV

No Pre Ticket Sales

20

Fr., 21.01.22

18:30 (CEST)

HSV

-

FC St. Pauli

Infomation to Follow

21

Su., 06.02.22

13:30 (CEST)

SV Darmstadt 98

-

HSV

No Pre Tickets Sales

22

Sa., 12.02.22

13:30 (CEST)

HSV

-

1. FC Heidenheim

Season Tickets Sale: 25.01.

Members Sale: 31.01.

General Sale: 01.02.

23

Sa., 19.02.22

13:30 (CEST)

SV Sandhausen

-

HSV

Information to Follow

24

So., 27.02.22

13:30 (CEST)

HSV

-

SV Werder Bremen

Season Tickets Sale: 08.02.

Memebrers Sale: 14.02.

No General Sale