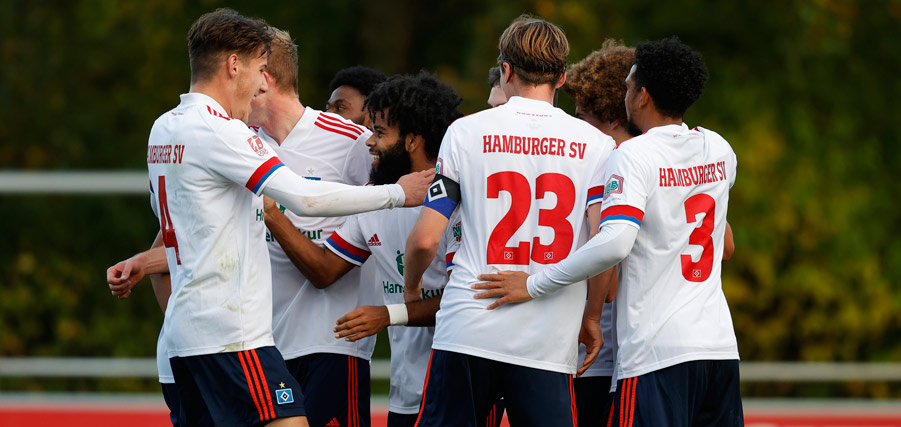 Academy concept
Hamburger SV's academy completes the education of its players according to an all-encompassing concept, the most important elements of which are detailed below.
Skill development
It is the aim of the club to help all players in the academy to develop their skills to an optimal level. At the end of the education process, as high an amount of players as possible in each age group should fulfil the requirements to play at a professional level, best of all for HSV's first team. The under-19s and particularly the under-21s are thus seen as the link between the academy and the first team.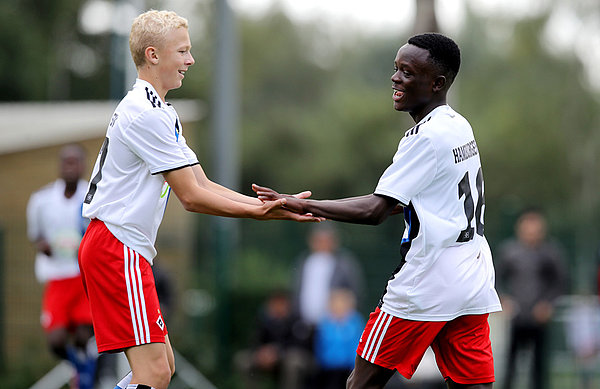 Broad base of fundamentals
Due to restrictions on the appropriate age of starting an academy youth team, the process of footballing education is structured in such a way at HSV to ensure that skills are imparted to players in the long-term. Although the academy officially first starts at the under-11 age group, for under-9s, -10s and -11s the club has so-called 'perspective squads' where chosen, talented children come together every three weeks for training, but train the majority of the time at their home clubs. The coaches from our partner clubs also receive training from our highly-qualified staff members, to impart our philosophy across northern Germany and ensure an improvement in football in clubs of all shapes and sizes.
During the development stage, from under-12s to under-15s, the youngsters continue to work on their fundamentals, before being specialised during the performance stage of the academy, from under-16 to under-19 level. The transition stage, at under-21, should enable a possible move up into the club's first-team. During the development of young talents the learning process is supported by experience, playing games and flexibly implementing knowledge gained.
The most important learning objectives are the automatisation of the technical foundations, broad knowledge of individual and team tactics as well as the development of a broad basis of co-ordinative and conditional skills. The best training is a competitive game. For this reason, it's important for us that until under-14 level, players spend at least 50% of their time playing games.
Teamwork – Binding the concept together
The success of the education received at HSV is ultimately guaranteed by the sum of the individual steps made. With its personnel, structures, and development of teams and individuals, the academy represents an interdependent working system. Teamwork and completion of work according to the concept are intrinsic part of the academy's work.
Adhering to international standards
The HSV academy concept is neither rigid nor dogmatic. Naturally the need is there to make the necessary changes due to the ever-changing circumstances on a national and international level. This is backed up during the implementation of international scouting, co-operation with partner clubs, taking part in tournaments as well as shadowing coaches in other countries.