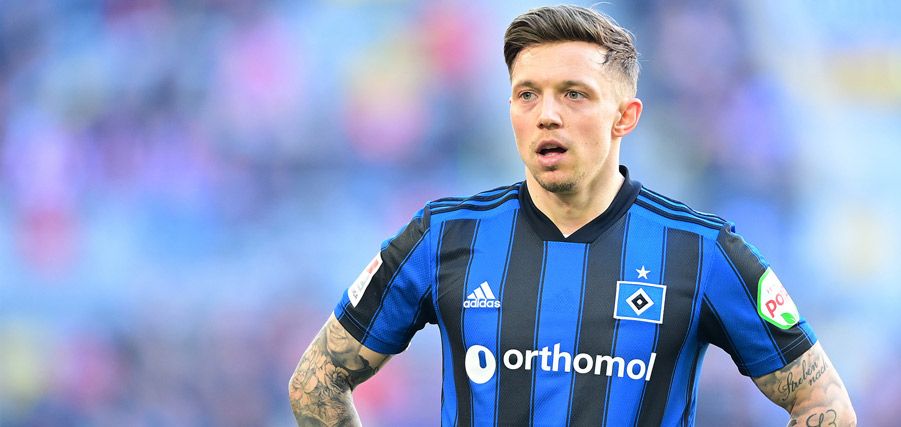 100th HSV match for Sonny Kittel
The midfielder celebrated a special anniversary against Regensburg and continues to increase his scoring points.
For Sonny Kittel, the 4:2 victory against SSV Jahn Regensburg was a very special game, not only because of the result and how it came about. The midfielder played his 100th competitive game in an HSV shirt on Saturday. A very special number. Kittel is only the second player in the current squad to reach this mark, after Bakery Jatta (141). In the 100 games he also delivered a strong 61 scoring points: In addition to 29 goals, he has 32 assists. Converted, this means that for every HSV game played by Sonny Kittel, 0.61 points are scored by the noble technician - an unbelievable rate! He also won the penalty in Regensburg for the final score of 4:2 and thus increased his assist value in the current season to 15 (!). In addition, he has scored eight goals. Next Saturday (30 April, from 1.15 p.m. live on HSVnetradio) there will be a reunion with his former club, FC Ingolstadt. And Sonny is not yet tired of adding to his statistics.