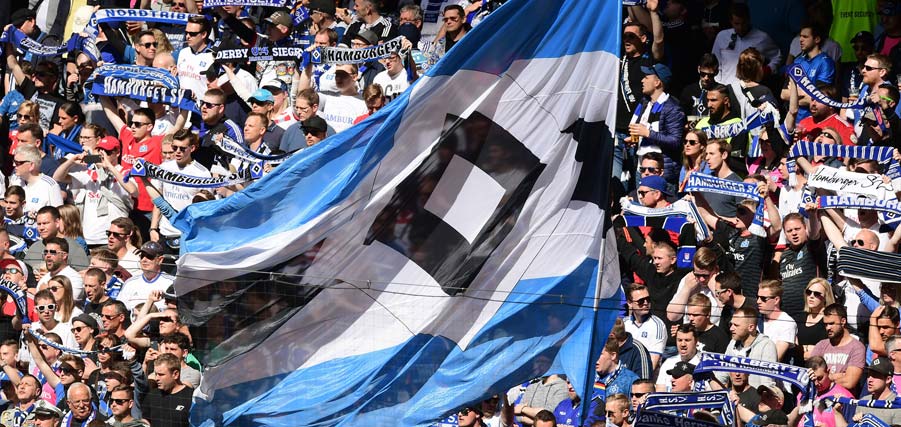 For the fans: special promotions for HSV's 134th birthday
Happy Birthday: Today, 29 September, HSV celebrates its 134th anniversary. All HSV fans can look forward to great offers under the sign of the diamond on HSV's day of honour.
134 years ago today, the foundations were laid in Hamburg for the club that has held us together ever since. On 29 September 1887, the Sport-Club Germania von 1887, the oldest of the three parent clubs of Hamburger SV, was founded. The date was later adopted as the club's official founding date when, in 1919, SC Germania and FC Falke 1906 joined Hamburger Sport-Verein von 1888 (formerly Hamburger Fußball-Club).
On the occasion of HSV's 134th birthday, the club would like to thank all HSV members, fans and sympathisers for their support and has come up with a few special promotions:
In keeping with HSV's day of honour, you can visit the HSV Museum free of charge today and look back on the club's 134-year history. The club's hallowed halls in the Volksparkstadion are open to you from 10 a.m. to 4 p.m. No pre-arranged appointment or negative test certificate is required for a visit.
Before or after your visit to the museum, it is also worth taking a look at the HSV Arena Store. Because: To celebrate the special day, 20% discount on the HSV-Onlineshop und den HSV-Fanshops until tomorrow (30 September) .In the stationary shops the discount will be deducted directly at the checkout, in the HSV online shop simply enter the discount code "HSV134" in the shopping cart
The HSV Supporters Club would also like to celebrate with you and invites you to a small drink under 2G regulations at the Sportpub Tankstelle this Wednesday. The event starts at 7 p.m., more information can be found here. And: The delivery of fan articles from the Shop of the HSV Supporters Club is already free of charge today from a purchase value of 18.87 €.
NUR DER HSV!