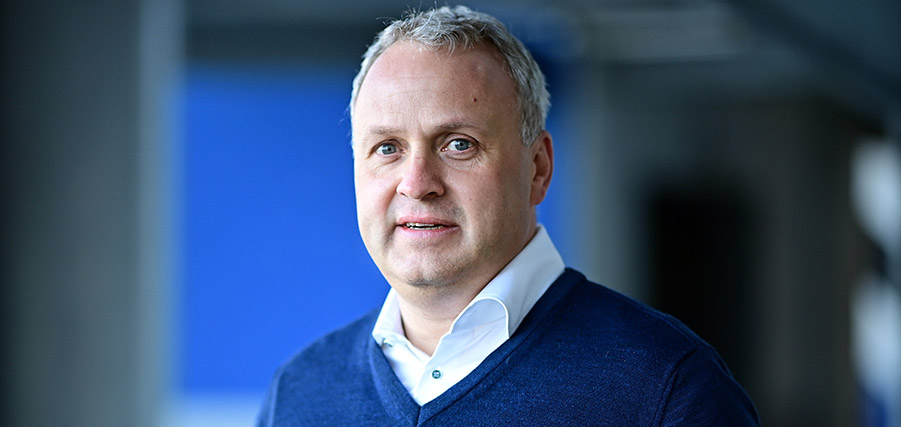 Frank Wettstein announces his departure as of 31 May 2022
The Board member will not extend his contract after seven and a half years - Supervisory Board to decide on new board member in the coming months.
The Executive Board of HSV Fußball AG is facing a personnel change. Frank Wettstein, the board member responsible for finance, human resources, legal affairs and organisation since November 2014, will not renew his contract, which expires in May 2022. The 48-year-old has already informed the Supervisory Board of his decision.
Frank Wettstein: "I think that after more than seven years on the board of HSV and with the foreseeable end of the biggest crisis in the post-war period, a suitable time has been found for both sides to go in new directions. The crisis management as a team with our colleagues has clearly shown that HSV is well equipped in terms of personnel and organisation for the tasks ahead."
Marcell Jansen, Chairman of the Supervisory Board of HSV Fußball AG, said: "We have had constructive discussions about this in recent weeks, respect Frank's decision and are aware of his services to our club. We will use the coming weeks and months to decide on the future composition of the board."