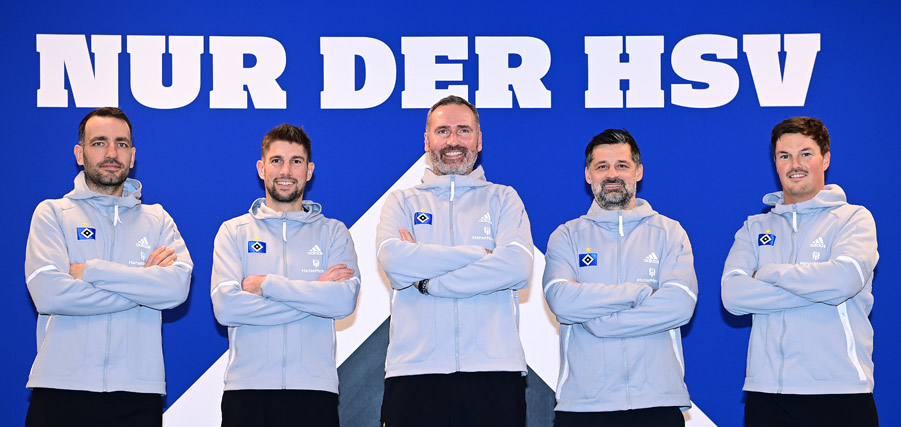 HSV and Tim Walter extend contract
Hamburger SV and its head coach Tim Walter are continuing their cooperation. The contract, which runs until the end of the season, has been extended for another year ahead of schedule. The entire coaching team will also remain on board until 2024.
The final signings have now taken place: HSV and its head coach Tim Walter (47) thus sealed the continuation of their successful cooperation ahead of schedule and extended the contract, which is still valid until the end of the season, until 30 June 2024. "Tim has identified completely with HSV from day one, exemplifies courage and passion. Together with our coaching team, he radiates immense energy in his daily work with the team. Players have developed visibly under Tim," says Jonas Boldt and adds: "In the past 18 months, we have all experienced a lot together and have grown closer and closer. The mutual trust also meant that Tim and I quickly agreed on the future direction and cooperation during the talks," says the HSV board member, who had already advocated a further joint future at an early stage.
And Walter is also very pleased with the joint decision: "I am pleased that the club wants to continue the path we have taken with me. On the one hand, it is a big task, but on the other hand, it is also a great honour for me to work for this club. HSV has a brutal impact and I enjoy working here every day."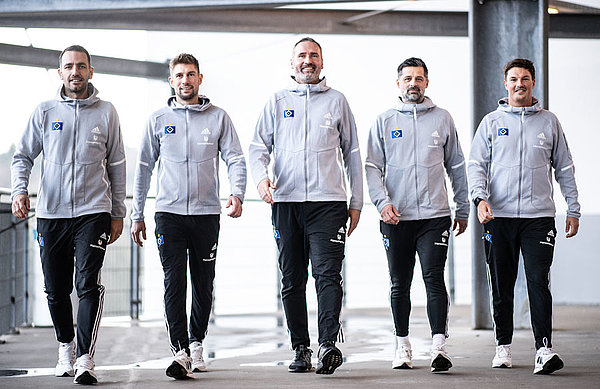 The Whole Training Team Stays
In addition to head coach Tim Walter, the other members of the coaching team will also remain with HSV. Julian Hübner, Filip Tapalovic and goalkeeping coach Sven Höh also signed new contracts until the summer of next year. Co-coach Merlin Polzin had already extended his contract until 2024 last year. "Without my coaching team, everything would not be possible the way it is going at the moment," says Walter, explicitly including the entire rehab team with the doctors and physiotherapists, the athletics coaches, the team management and the kit attendants. "Everyone gives me the feeling every day that we can achieve something together. We are just a unit. I may be in the forefront as a coach, but everyone else who is in the back is just as good," said the football coach.
Walter took over as head coach of HSV in the summer of 2021. So far, he has coached a total of 60 games for HSV in the league, cup and playoffs. The Bruchsal native has a strong average of 1.87 points per game. This average should be increased in the second half of the season. Together, the coaching team and the team are now stronger for the second half of the season, which begins on 29 January with a home match against Eintracht Braunschweig and for which the Rothosen are preparing intensively at the Spanish training camp in Sotogrande from today, Wednesday.