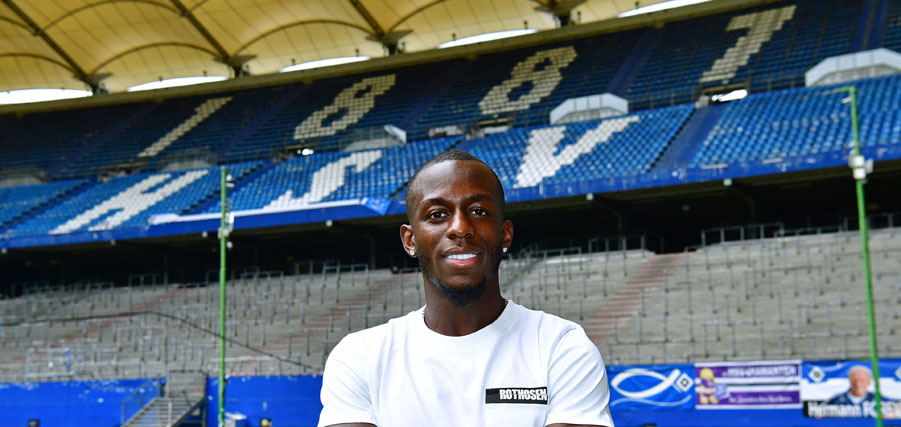 HSV signs Jean-Luc Dompé
The 27-year-old French attacker transfers from the Belgian Juplier Pro League side Zulte Waregem to HSV and earns a three-year contract.
HSV have signed French Winger Jean-Luc Dompé. The 27-year-old will earn a three year contract until the Summer of 2025 and on Wednesday (17th August) undertook a medical at the Hamburger UKE. Thursday (18th August) he will meet his teammates for the first time and take part in the final training sesssion before the meeting of SV Darmstadt 98 at the Volksparkstadion on Friday night.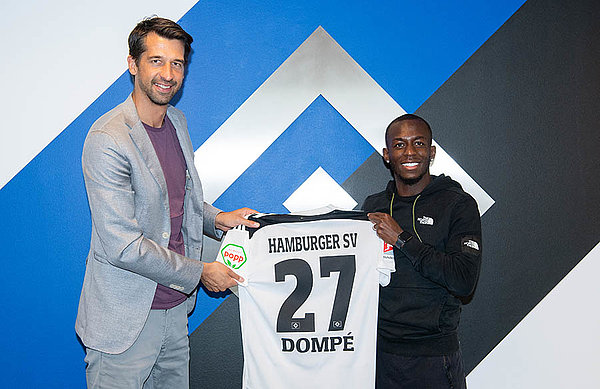 Jean-Luc Dompé arrives from the Beligan top flight side Zulte Waregem, utilised mostly on the left wing, where he managed 73 appearances, notching eight goals and 21 assists during his stay. So far this season, the Frenchman has started in all for of his former sides fixtures, meaning he is match fit and should slot directly into the Rothosen team training.
"With his speed and quality in one-on-one, Jean-Luc embodies exactly the attributes we were looking for in our current squad planning," HSV board member Jonas Boldt explains the reasons for signing the former French U-international. "He fits ideally into our system and our team and we are glad that we were able to realise this long-planned and prepared signing."
"I want to be on the pitch as soon as possible" Jean-Luc Dompé
Born and raised in Northern France, Dompé had his first outing in professional football with his youth club Valenciennes FC, where he played in the youth and B team. In 2015 he made his move to Beligum where he spent six years in the top flight, outwith a year absence where he played in Ligue 1 for Amiens SC.
In the Juplier Pro League, the agile and tricky winger made 121 appearances for well known clubs, Standard Liege, KAA Gent and laterly Zulte Waregem, with 11 goals and 32 assists all together. A goal-scoring rate that would also please the HSV fans. "Of course I want to be on the pitch as soon as possible and help the team win as many games as possible with my pace and dribbling," says Dompé, who will be wearing shirt number 27. "I'm really happy to be at HSV and to play for this great club, especially as the people in charge and the coach have made it very clear to me that they really want me. I'm just happy and will give my best from day one."
Factfile:
Name: Jean-Luc Dompé
D.O.B : 12. August 1995
P.O.B : Arpajon (Frankreich)
Height: 1,70 Meter
Position: Außenstürmer
Career: LB de Châteauroux (2007-2010), Évry FC (2010-2012), Valenciennes FC (2012-2015), VV St. Truiden (2015-2016), Standard Liege, KAS Eupen (2016-2017), Amiens SC (2017-2018), KAA Gent (2018-2020), Zulte Waregem (seit 2020)