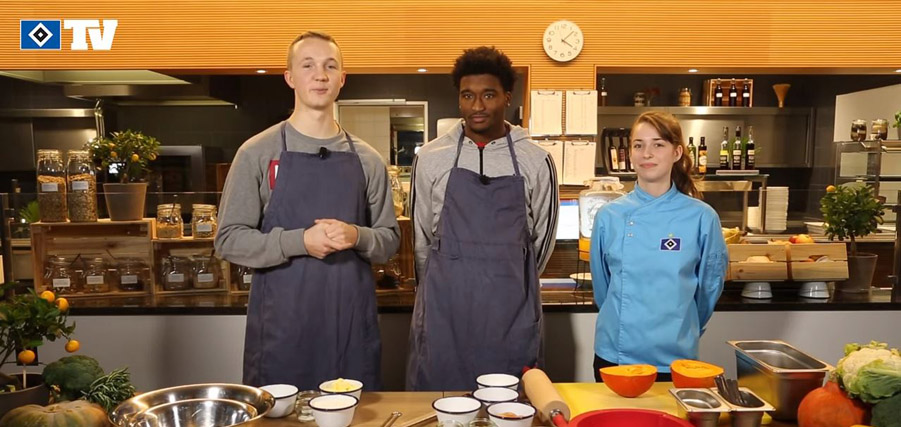 HSV Thanksgiving Special with Travian Sousa
We celebrate Thanksgiving with a YouTube special, including pumpkin pie and HSV's newest American recruit Travian Sousa.
To celebrate Thanksgiving, we have produced a special YouTube episode with Travian Sousa, Hamburg's American under-19 left-back. Whilst learning how to bake a pumpkin pie with help from the HSV catering team, we find out why Travian chose HSV in the first place, how he's settling into life on and off the pitch in Hamburg and how German lessons are coming along. You can watch the full episode on the HSV YouTube channel here!
Happy Thanksgiving from all at HSV!