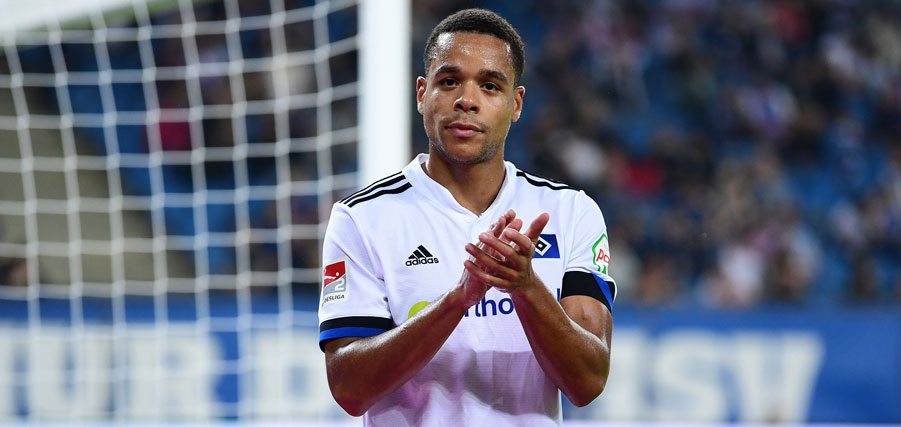 Jan Gyamerah heads to 1.FC Nürnberg
The defender's contract expires on 30th June 2022 and will not be extended. He moves on to 1.FCN.
It had already been clear for some time that HSV and Jan Gyamerah would not continue their cooperation, and the contract expiring on 30 June 2022 was not extended. But now it is also clear where "Gyambo" will be moving to: The 26-year-old will continue to play in the 2nd division next season and will thus meet his old colleagues twice, as the defender is moving to 1. FC Nürnberg for the 2022/23 season. At the club, Gyamerah will be chasing points together with his former team-mate Manuel Wintzheimer, who is also moving to Franconia. Gyamerah moved to Hamburg from VfL Bochum on a free transfer in 2019, played 55 competitive games for the Red Shorts and scored one goal in the DFB Cup. HSV would like to thank Jan Gyamerah for his commitment wearing the Raute and wishes him all the best and much success for the future.