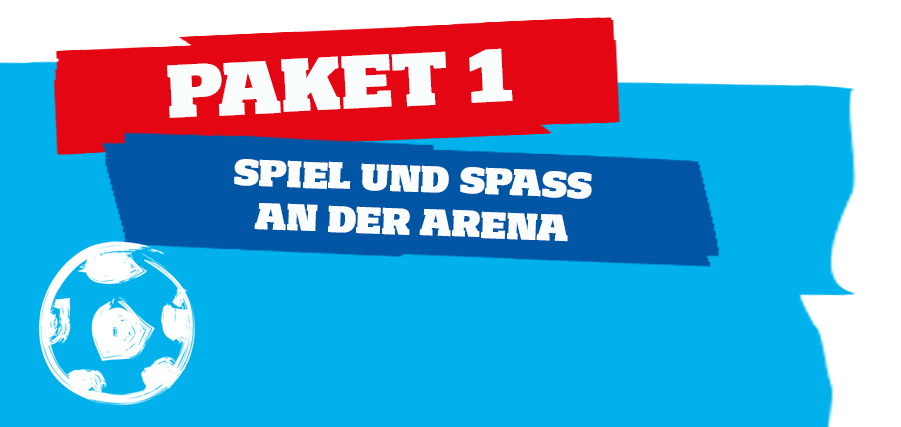 Paket 1 - Spiel und Spaß an der Arena
Hier gibt es Action und Spaß für die Kids (6 - 14 Jahre).
Es werden verschiedene Sportspiele wie Wettläufe, Staffelläufe oder Fußballspielen angeboten. Diese Spiele finden auf einer Spielfläche im Stadion statt, die wind- & wettergeschützt ist.
[Translate to English:] Außerdem ist in diesem Programm (ca. 3 Stunden) enthalten:
• Eine spannende Stadiontour durch das Volksparkstadion
• Ein aufregendes Torwandschießen mit einer Urkunde für den oder die Gewinner
• Essen und Getränke im Fanrestaurant "Die Raute" für alle Kinder
• Ein Geschenk für das Geburtstagskind
• Eine Überraschungstüte für jeden Geburtstagsgast
[Translate to English:]
Teilnehmerzahl: mindestens 8 Kinder
Preis: 149,00 € (inklusive einer Begleitperson)
Jeder weitere Geburtstagsgast kostet hier 14,00 € / jede weitere Begleitperson kostet 10,00 €.