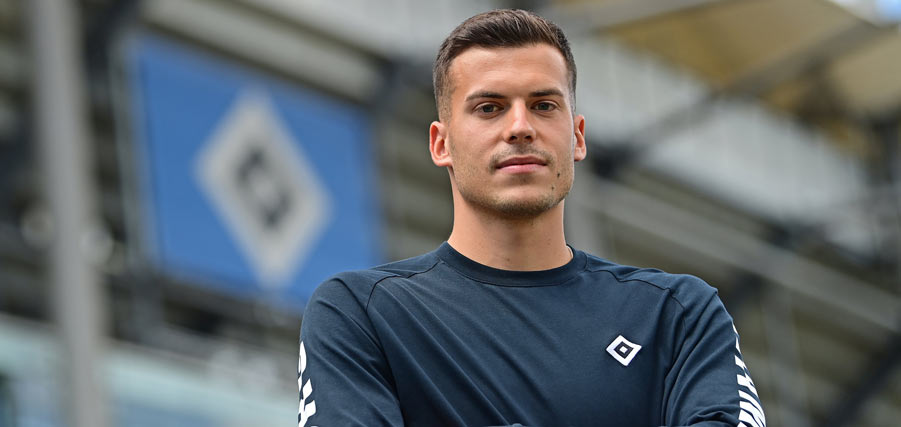 Laslo Benes Signs with HSV: Contract until 2026
The 24 year old midfielder comes to Hamburg from Borussia Mönchengladbach and signs a four year contract on the Elbe.
Reinforcement for the centre of midfield: Laszlo Benes moves from Borussia Mönchengladbach to Hamburger SV. The 24-year-old Slovakian signed a contract at Volkspark yesterday afternoon (21 June) that is valid until the summer of 2026 and will join team training today (Wednesday, 22 June).
"The signing of Laszlo fully fits our path and our transfer strategy. Despite his young age, he has already gained a lot of experience and we want to continue his development together. It is certainly no disadvantage that Tim Walter already knows Laszlo. With his technical and strategic skills, he can help us both out of the game and in standard situations," says board member Jonas Boldt about the signing of the left-footer. And the seven-time international (one goal) is also looking forward to the upcoming challenges with his new club: "I'm already looking forward to getting to know the team and being an important part of helping the club achieve its goals. I'm sure I'll integrate quickly into the team because I already know Jonas Meffert, a fellow player, and also the coach. He has his own idea of how to play football, which is a lot of fun and suits me very well. At the end of last season, I was a spectator at the Volksparkstadion and the atmosphere was really outstanding. I'm all the more pleased that I'll soon be able to play here in the HSV jersey."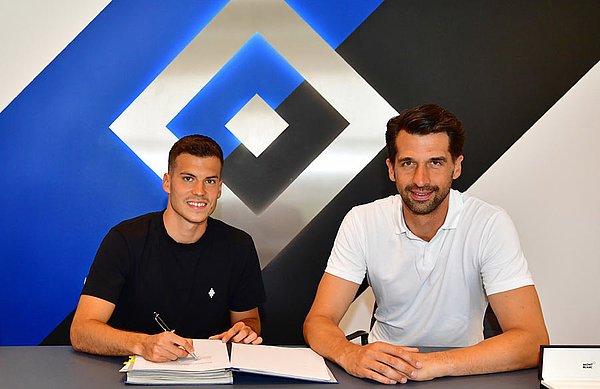 Laszlo Benes, who has both Slovakian and Hungarian roots, was trained at FK Samorin, DAC Dunajská Streda (both Slovakia) and in Gyor (Hungary) before making his breakthrough in professional football at the traditional Slovakian club MSK Zilina. Already after his first full season in the men's game (2015/16), he joined Borussia Mönchengladbach and took the next development steps at the Niederrhein. These were further advanced by two successful loan spells to Holstein Kiel (16 games, two goals, six assists), where Benes played under head coach Tim Walter in the 2018/19 second half of the season, and FC Augsburg (twelve appearances, one goal, one assist in the 2020/21 second half). At his parent club, the 1.81-metre standard expert played a total of 65 competitive games (two goals, six assists). After a total of six years under contract with Borussia, Benes is now looking for a new challenge, which he will tackle at HSV on the Elbe.
Profile:
Name: Laszlo Benes
D.O.B: 9. September 1997
P.O.B: Dunajska Streda (Slowakei)
Height: 1,81 Meter
Position: Mittelfeld
Career: FK Samorin (bis 2007), DAC Dunajska Streda (2007-2011), Gyor (2011-02/2015), MSK Zilina (02/2015-06/2016), Borussia Mönchengladbach (2016-2022), Holstein Kiel (01/2019-06/2019, Leihe), FC Augsburg (02/2021-06/2021, Leihe)