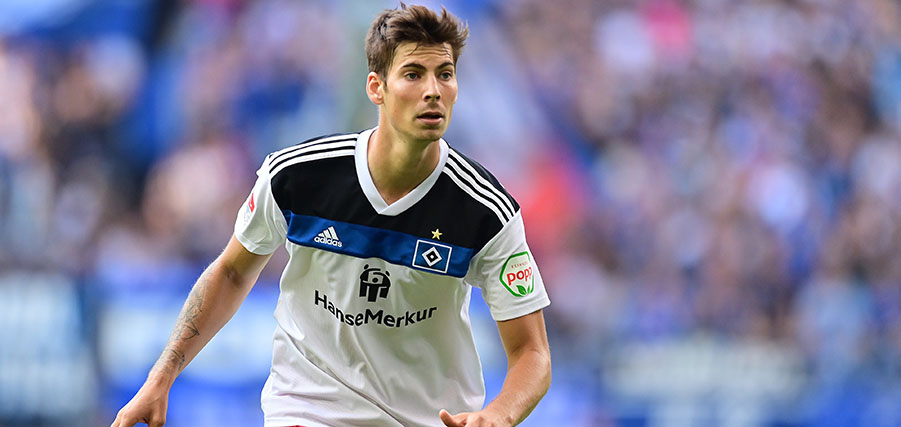 Maximilan Rohr heads on loan to SC Paderborn
The 27-year-old defensive all-round joins league rival in Ostwestfalen for the remainder of the 2022/23 season.
Hamburger SV have loaned Maximilian Rohr to SC Paderborn 07 for the remainder of the current 2022/23 season. The 27-year-old defensive all-rounder, who has played five games for the Rothosen this 2. Liga season, will now play for the East Westphalians on loan. "Maxi approached us with the wish to switch. That surprised us a bit. Due to the current squad constellation, we decided to be able to fulfil his wish because we said that in the end we only need boys here who are also willing to go the way together," explained HSV board member Jonas Boldt.
Maximilian Rohr was born on 27 June 1995 in Bad Friedrichshall and trained, among other things, with the youth team of Karlsruhe SC. After playing for VfB Eppingen, SSV Reutlingen, SGV Freiberg and FC Carl Zeiss Jena, the all-rounder, who can be deployed in central defence and defensive midfield, joined HSV's 2nd team for the 2020/21 season. Via his former youth coach Tim Walter, Rohr was promoted to the professional team in the following season and established himself there, so that his contract was extended until the summer of 2024. After 18 competitive games (two assists) with the diamond on his chest, he is now on loan at SCP.