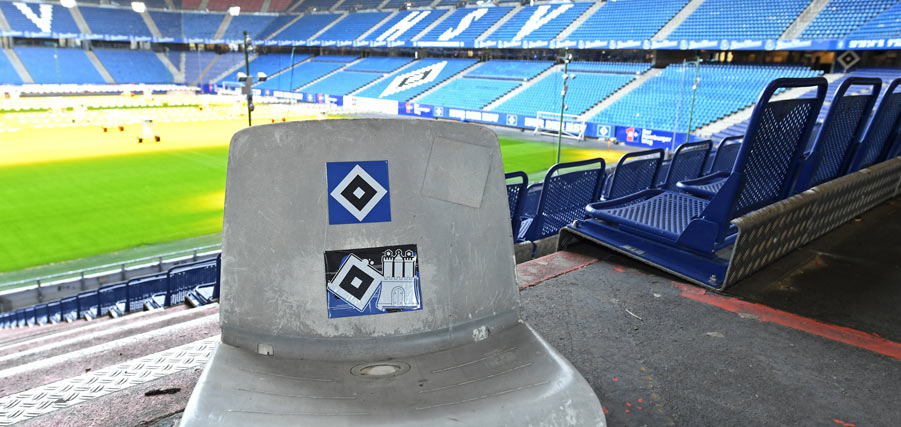 662 fan clubs receive special part of the Volkspark
A part of the Volksparkstadion at home: as part of a special initiative, our fan liaison officers sent 662 seat shells to various HSV fan clubs around Europe.
The club's fans are at the heart of everything we do, now more than ever in this difficult time. The official fan clubs (OFCs) play a big role, and to give something back, the fan liaison officers on behalf of the club, recently distributed some original seats from the Volksparkstadion to some of the OFCs.
Some of the white padded seats in the Westtribüne (West Stand) were being replaced and updated recently, which the Fan Culture department snapped up, in order to distribute to some of the most dedicated members of the fan clubs. "Our OFCs can't be at our games at the Volksparkstadion at the moment," fan liaison officer Andreas Witt explained. "Therefore as part of the initiative we wanted to gift a piece of the Volksparkstadion to them for their own homes."
Altogether 662 of the official fan clubs accepted the offer and were sent the seats from the Volkspark in the post. A fan club from every state in Germany took part in the initiative, as well as some in Poland, Austria, Liechtenstein, Belgium, Denmark, England, Switzerland, the Netherlands and even one on the Isle of Man!
HSV mascot Dino Hermann used the opportunity to personally hand three of the seats to lucky fan club members in and around Hamburg. You can see how he delivered the seats to OFC Schwarzenbek, DEAF Fan club in Bargteheide and OFC Biernot in the video below: