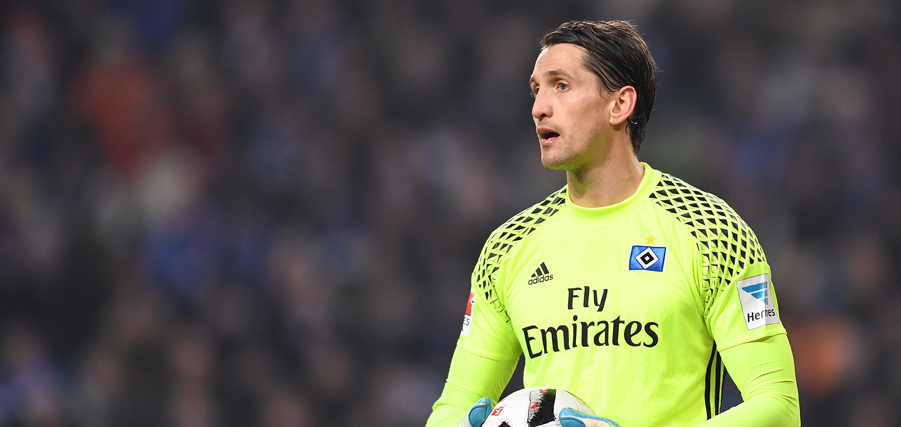 Adler season over despite positive healing process
His broken ribs are healing well but it will take weeks until the bones are knitted together, so team training is out of the question.
Rene Adler will not be available for selection for the final two games of the current season, the club revealed on Tuesday. A scan revealed that although the healing process is going well it will take several more weeks until the bones are completely healed. The club medical staff have ruled out any participation of the first choice Rothosen keeper before the end of the current season.
"It is never a nice feeling having to watch from the sidelines threough injury. What makes it more bitter is that I cannot help the lads during this crucial part of the season. If I could I would speed up the healing process. But I have to follow doctors orders", the former Germany stopper told HSV.de.
The keeper broke the ribs in a collision with Borussia Dortmund star striker Pierre-Emerick Aubameyang at the beginning of April. The faint hopes of Adler being able to feature in his side's final two games of the season were dealt a bitter blow by club medical staff.
The team at HSV.de wish Rene a full and speedy recovery.