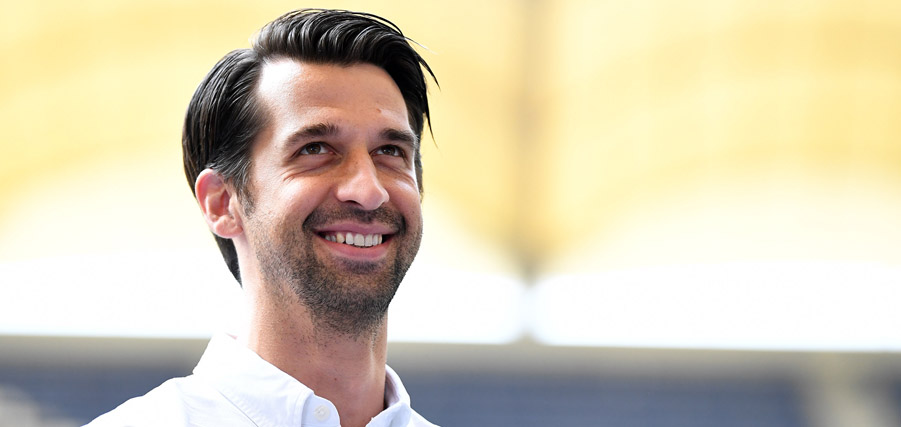 Boldt and Jansen head to America on DFB leadership trip
Jonas Boldt and Marcell Jansen are in California as part of a DFB trip alongside a whole host of functionaries from German football.
HSV Head of Sport Jonas Boldt and president Marcell Jansen are currently taking part in a trip organised by the DFB to California, looking to gain an insight into the structures of American sports teams and businesses alike, and what German football could learn from their counterparts across the pond. 17 functionaries from various different clubs as well as the DFB landed in San Francisco yesterday, and will be taking in some of the top organisations that the west coast of America has to offer as part of the four-day trip.
Visits to MLS side San José Sharks as well as NFL giants San Francisco 49ers are in the schedule, as both sides exchange views on their approach to various different aspects of running a professional sports side, whilst also gaining a different perspective during trips to the campuses of Facebook and Stanford University. Seminars on a wide variety of topics affecting football clubs, including digitalization, technology and trends as well as exchanging ideas on the current challenges facing German football are also on the agenda, for the first tour of what will hopefully become a regular trip to the States.
Boldt looking forward to exchange of ideas
HSV Head of Sport Jonas Boldt was keen to take part as soon as he received the invitation from the DFB: "I was very interested in the idea of a joint trip from the outset, as I have always been keen to learn about other sports and about business structures in general. Extracting knowledge about why particular models are successful, and seeing how we can implement those learnings to further develop ourselves on and off the pitch is something I am passionate about, and in my view is part of the vision needed nowadays in leadership roles. I am looking forward to witnessing first-hand the structures and working methods of American sports teams, as well as gaining new ideas from the innovative companies in Silicon Valley. Exchanging ideas with my colleagues from the Bundesliga and the DFB is of course another reason why the trip attracted me in the first place."
You can read more about the trip on the DFB's website.