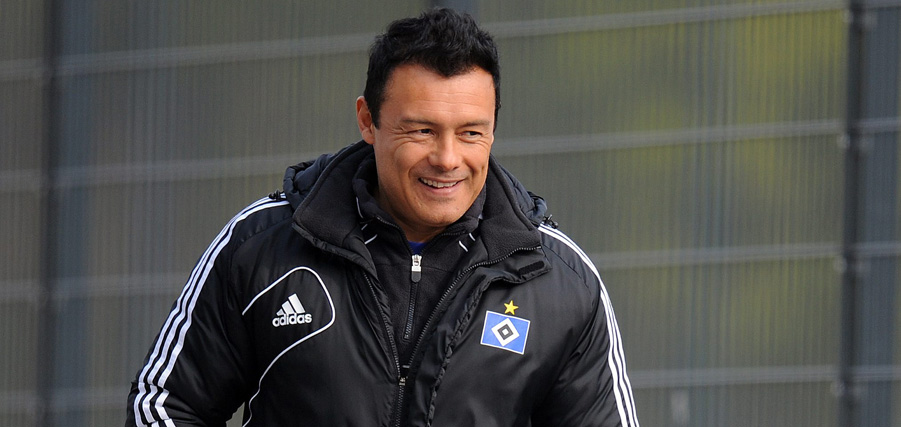 Cardoso joins coaching staff with immediate effect
The former midfielder joins up with Bernd Hollerbach's staff and will be on the touchline this afternoon.
HSV's coaching staff has a new addition: Rodolfo Cardoso. The Argentinean featured for HSV between 1996 and 2004, totting up 19 goals and 24 assists during his 136 games with the Rothosen, and will now come to aid Bernd Hollerbach for the remainder of the season.
Sporting director, Jens Todt, is looking forward to seeing the latest recruit in action on the sideline and had the following to say: "Rodolfo can gain experience alongside Bernd Hollerbach and, likewise, Rodolfo speaks the players' language. Rodolfo and Bernd trust one another."
The 49-year-old spent the end of his professional career as a head coach in HSV's youth set-up between 2005 and 2015. He also spent four games in that time in charge of the first team as an interim coach. Since October 2015, Cardoso's main focus has been on the club's scouting system.
"I'm looking forward to getting back out onto the pitch and giving my all to help the club out of this tricky situation," said the Argentinian after signing the contract. This afternoon, he will be on the touchline during HSV's internal friendly.