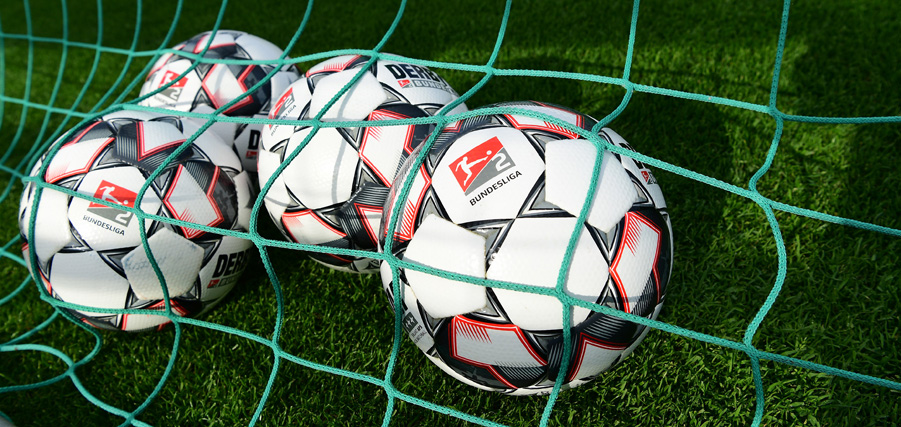 DFL schedules matchdays 22-28
On Wednesday, the DFL scheduled matchdays 22-28 in the 2. Bundesliga. The derby against St. Pauli will take place on Sunday 10th March at 13:30 CET.
Die Rothosen have two Monday night home games on the list, against Greuther Fürth on 4th March (20:30 CET) and 1. FC Magdeburg on 8th April (20:30 CEST). The derby against St. Pauli kicks off at 13:30 CET on Sunday 10th March.
The list begins with two away games against 1. FC Heidenheim on Saturday 16th February (13:00 CET) and SSV Jahn Regensburg on Sunday 24th February (13:30 CET). HSV also have Saturday games at home to Darmstadt on 16th March (13:00 CET) and away to Bochum on 30th March (13:00 CEST) to look forward to.
| [Translate to English:] Sp. | Datum | Heim | | Gast | |
| --- | --- | --- | --- | --- | --- |
| 22 | Sa., 16.02.19, 13:00 Uhr | 1. FC Heidenheim | - | HSV | -:- |
| 23 | So., 24.02.19, 13:30 Uhr | SSV Jahn Regensburg | - | HSV | -:- |
| 24 | Mo., 04.03.19, 20:30 Uhr | HSV | - | SpVgg Greuther Fürth | -:- |
| 25 | So., 10.03.19, 13:30 Uhr | FC St. Pauli | - | HSV | -:- |
| 26 | Sa., 16.03.19, 13:00 Uhr | HSV | - | Darmstadt 98 | --:- |
| 27 | Sa., 30.03.19, 13:00 Uhr | VfL Bochum | - | HSV | -:- |
| 28 | Mo., 08.04.19, 20:30 Uhr | HSV | - | 1. FC Magdeburg:- | |