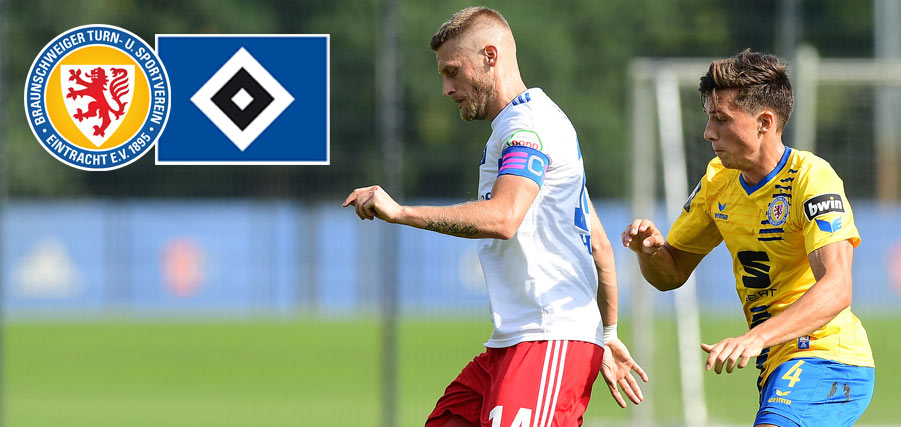 Friendly against Eintracht Braunschweig on 10th October
During the international break HSV will travel to third division club Eintracht Braunschweig for a friendly at the Eintracht-Stadion.
After the successful use of the international break in September with an entertaining friendly against VfL Wolfsburg, the upcoming international break will also be used to keep the squad on their toes, with another trip to Lower Saxony. On the 10th October, the Rothosen will be travelling to Wolfsburg's rivals Eintracht Braunschweig, with kick-off at 5:30pm at the Eintracht-Stadion. Tickets are only available to buy from the Eintracht-Stadion, whether that be in advance or on the day.
The last meeting between the two sides was also in a friendly during the first international break of the 2018/19 season. Two goals from ex-HSV midfielder Lewis Holtby saw the Rothosen run out 2-1 winners on the 6th September 2018 at the HSV training pitches. The 2013/14 saw the last two competitive fixtures between the Rothosen and the team from Lower Saxony, with HSV winning 4-0 at the Volksparkstadion thanks to goals from van der Vaart, Zoua and Çalhanoglu, before being turned over 4-2 at the Eintracht-Stadion.