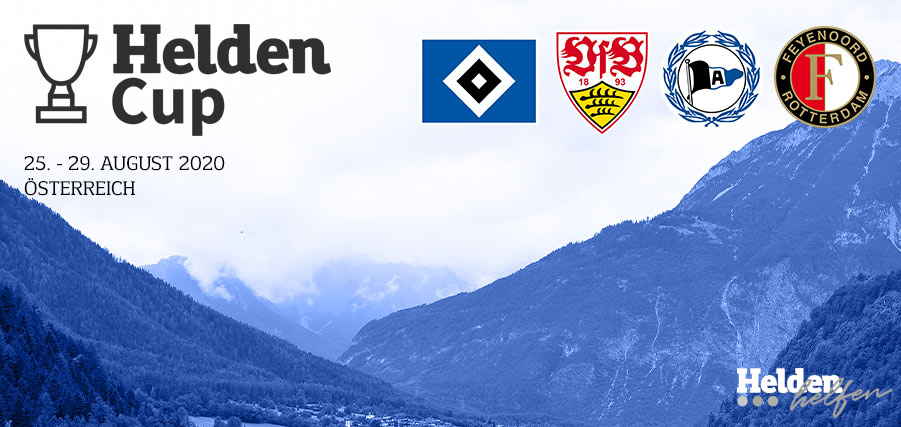 Helden Cup added to pre-season schedule in Austria
As part of the club's preparation for the new season, Daniel Thioune's team will face up against VfB Stuttgart and Feyenoord in Kufstein, with both games being streamed on ServusTV.
Hamburger SV's pre-season schedule is starting to take shape, as a destination for the club's training camp has been confirmed. The Austrian Alpine resort of Bad Häring has been chosen, a mere 30km from the location of the team's training camp last July in Kitzbühel. The Rothosen will spend a week south of the border from the 24th to the 30th August, during which two games will be played in nearby Kufstein as part of the Helden Cup. VfB Stuttgart are the first opponents on the 26th August at 4:00pm CET, with the second game of the four-way match-up seeing the Rothosen take on 15-time Dutch champions Feyenoord on the 28th August at 4:00pm CET. Reigning 2. Bundesliga champions Arminia Bielefeld complete the running, but will not face HSV as each team only has two games.

The tournament, which translates to the 'Heroes Cup' in English, has been organised by the Hamburg association 'Helden helfen' (Help heroes) in conjunction with the football agency Onside Sports. During the games, money will be raised for a charitable project or institution, with the winner of the cup deciding which project receives the sum that has been raised, which last year amounted to €30,000.
All of the games will take place in the Kufstein-Arena in the pretty Alpine resort of Kufstein, although no spectators will be allowed into the stadium due to the ongoing coronavirus pandemic. ServusTV will be streaming all of the games from the Helden Cup live, whilst you will be able to watch the full 90 minutes of both of HSV's games from the tournament on HSVtv after the games have finished.
The full fixture list for the Helden Cup (all times CET):
25th August, 4:00pm: Arminia Bielefeld vs. Feyenoord
26th August, 4:00pm: Hamburger SV vs. VfB Stuttgart
28th August, 4:00pm: Feyenoord vs. Hamburger SV
29th August, 3:00pm: VfB Stuttgart vs. Arminia Bielefeld