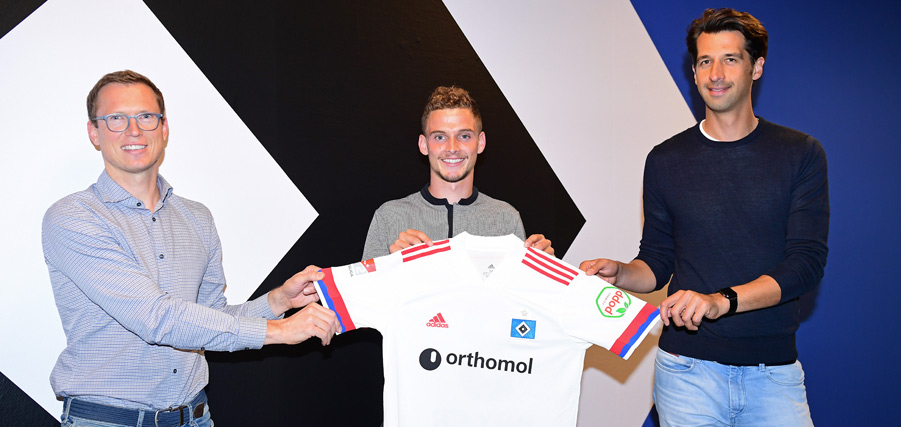 HSV add defensive flexibility with signing of Moritz Heyer
The 25-year-old defensive all-rounder moves from VfL Osnabrück on a three-year deal.
Hamburger SV scoop defensive utility man Moritz Heyer on a three-year contract from fellow 2. Liga side VfL Osnabrück for the Rothosen's fifth signing of the summer transfer window. HSV sporting director Michael Mutzel is convinced by the qualities the 25-year-old will bring to the team: "Moritz is a strong and athletic defensive player, who can be played in multiple positions. The fact that he has already worked with Daniel Thioune in Osnabrück will certainly ease his integration into the team."
Heyer is also looking forward to seeing his old mentor again: "It's a great feeling to be here now, the club has an esteemed reputation. On top of that I know the manager, who I really respect and trust. Now it's important to get to know the team as quickly as possible."
The 25-year-old was born in Ostercappeln near Osnabrück and joined VfL's academy as a youngster in the summer of 2008. The defensive specialist, who is comfortable with the ball on either foot, moved through the Purple and White's academy, before joining local rivals VfL Sportfreunde Lotte in July of 2014. During his four-year stay in North-Rhine Westphalia, Heyer played 117 games, scoring 12 goals before moving to Saxony and Hallescher FC. After a year in eastern Germany, Heyer moved back to his hometown club in the summer of 2019, enjoying his time under Thioune, playing a large role in Osnabrück retaining their 2. Liga status with six goals in 33 games.