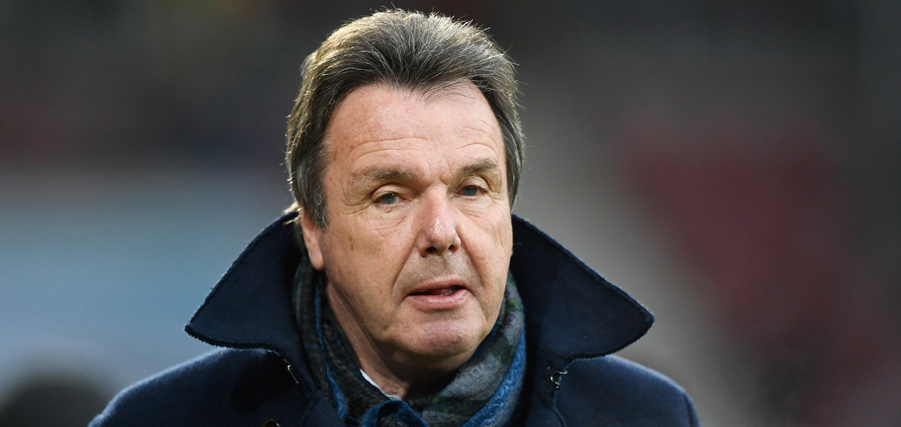 HSV board relieves Heribert Bruchhagen of his duties
The newly-formed supervisory board with Bernd Hoffmann as president has begun reshaping the club. Board member Frank Wettstein has taken operative control of HSV Fussball AG and has subsequently chosen to part ways with Jens Todt.
HSV Fußball AG has begun reshaping the club. After the supervisory board met to begin its restructuring, during which president Bernd Hoffman was elected as the supervisory board's chairman and Max-Arnold Köttgen as his deputy, some key personnel decisions have been taken. Heribert Bruchhagen has been relieved of his duties as club chairman with immediate effect. New president Bernd Hoffmann informed Bruchhagen of the decision in a personal meeting on Thursday morning. "After a thorough review of the club's current situation, we have decided to take this step and are now putting all of our efforts into reshaping the club," said Hoffmann. He thanked Bruchhagen for his commitment to the club through many difficult phases. "Heribert has always tried to protect the club and its interests. He was and remains very eager to overturn the recent downward trend of sporting performances."
Frank Wettstein has taken operative control of HSV Fussball AG. "He has our complete confidence," explained Hoffmann, who now along with other supervisory board members will begin the search for suitable candidates to complete the new board's setup. "We have a candidate profile and will begin to recruit in a structured way, trying to find the best candidates for HSV," said the chairman of the supervisory board.
Board member Frank Wettstein made another important personnel decision after taking over from Heribert Bruchhagen, relieving Jens Todt from his duties as sporting director. "We want to reshape the club's future," explained Wettstein. Todt's current responsibilities, including all contract negotiations, will be shared amongst the department so that there are no operational gaps. "We are fully capable of assuming these roles," said Wettstein.