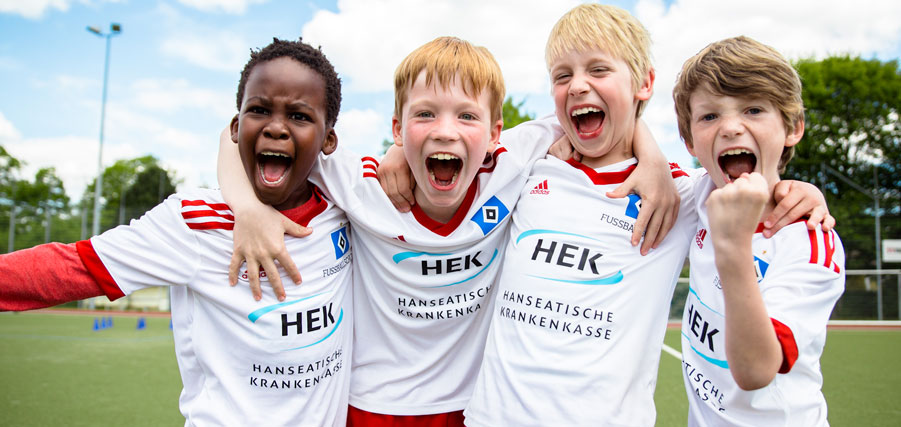 HSV International
24.07.20
HSV expands holiday camp activities in Denmark
The HSV Football School will be running three different holiday camps this summer in Denmark, as it looks to increase its visibility in the neighbouring country.
Hamburger SV has always enjoyed a certain connection with the Danish people due to its geographical location and proximity to the Scandinavian state, with a large number of Danish fans coming to the Volksparkstadion on a regular basis for their fix of German football. The club's activities in Denmark have been expanded over the summer, spearheaded by an expansion in the location of the football summer camps offered by the HSV Football School (HSV-Fußballschule). With the holiday camps proving a hit with youngsters across the North of Germany, it seemed a natural progression for the Football School to increase its offering across the border, organising camps in three different locations, with a view to opening up more towns and cities next summer if the camps prove popular.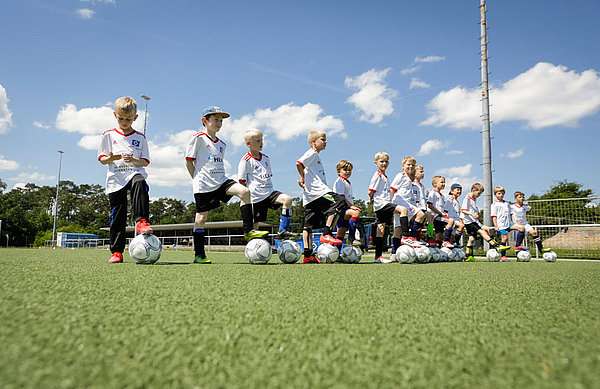 The combination of weekend and five-day midweek camps has been popular in Hamburg and the surrounding area, as the focus of the camps is placed on fun but also learning new skills. A whole range of ages are represented, from 6-year-olds all the way up to 14-year-olds, hoping to transmit the ideals and values of the club, and give the Danish children, a positive, future-oriented image of HSV.

The first of the camps get underway this weekend (25th and 26th July) in Horne on the Fyn peninsula before a five-day camp in Gråsten, near to the larger city of Sønderborg, from the 3rd to the 7th August. The activities are rounded off in Rødekro on the 19th and 20th September, just across the border in Northern Schleswig. This camp is being run in co-operation with the German Youth Association for Northern Schleswig, which aims to strengthen ties between the two countries and represents the German minority who live just across the border in Denmark. That the camps are able to run in the first place during the coronavirus pandemic is down to the hard work of the Football School in creating a watertight hygiene concept to ensure the safety of all participants, whilst all of the partners involved in the project are also aware and prepared of the challenges posed by hosting a football camp during a pandemic. Despite the disruption of the pandemic, the HSV football camps will provide a much-needed distraction and could be the beginning of more activities for the club with its northern neighbours.