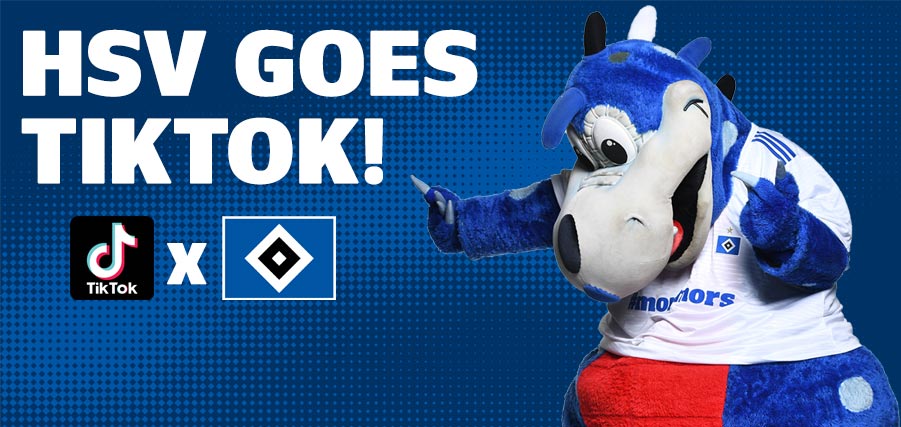 HSV launches TikTok channel
Hamburger SV now has an account on the video platform, giving mascot Dino Hermann a brand new stage to entertain.
HSV has today launched a channel on the social-media network TikTok. The video portal full of music videos and other short clips also has the functionality of a traditional social-media network and is targeted towards a younger audience. It's still relatively uncharted territory, with HSV just the second German professional club to open an account on the platform. The star of the Hamburg account is Dino Hermann, who will be replicating popular dance routines and videos. Having the club mascot as the protagonist, someone who can make the most of the networks functionality, adds a layer of authenticity. "We're delighted to add TikTok to our digital portfolio. The platform allows us to reach a young target audience, one which HSV hadn't been able to offer much on a digital front until now," said Christian Pletz, head of media and communication at HSV.
The channel already has three videos uploaded to it where you can see Dino Hermann learning his first dance moves with a dance teacher, who is already familiar with the channel. There will be more videos featuring the pair, specially-made for TikTok, added over the next weeks and months.
TikTok is a video platform that allows users to record themselves dancing or miming to popular songs. The network, which first launched in September 2016, is extremely popular with teenagers in particular. In August 2018, TikTok merged with another popular app, musical.ly.