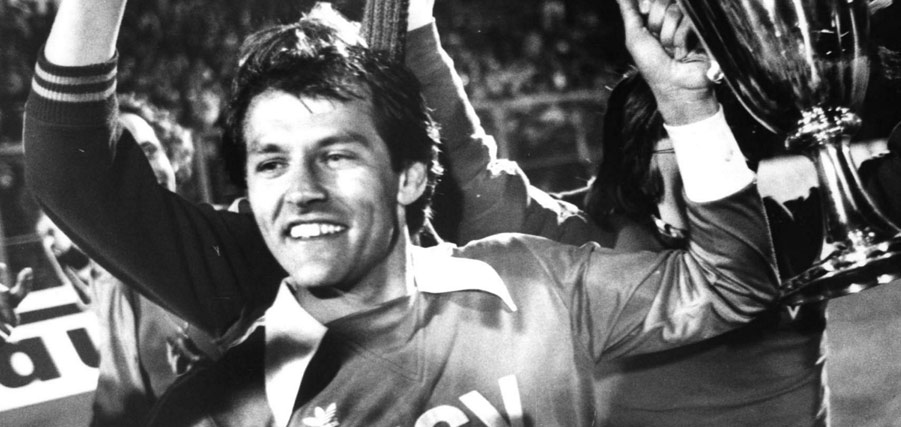 HSV mourns Georg Volkert
Hamburger SV mourns the loss of former player and executive Georg Volkert, who died on Sunday at the age of 74 surrounded by his family.
Georg 'Schorsch' Volkert played for Hamburger SV for seven years, but his impact on the club was far greater than just his playing career at the Volksparkstadion. Despite coming from Franconia in the south of Germany, Hamburg felt like a second home for Volkert, who was an integral part of the HSV side from 1971 to 1978, playing 214 Bundesliga games (62 goals), 25 DFB Pokal games (8 goals) and 29 games in European competitions (10 goals). Volkert's finest hour as a player came in the 1977 European Cup Winners' Cup final, as the winger scored the first goal of the game in the 80th minute, before assisting the second for Felix Magath in injury time to seal the club's first-ever European trophy.
All in all Volkert completed 410 Bundesliga games, scoring 125 goals and earning a call-up to the German national team, ending his career back in his native Franconia with 1. FC Nürnberg. Schorsch made his way back to Hamburg after hanging up his boots, first playing for local amateur sides Hummelsbütteler SV and TuS Hoisdorf before joining FC St. Pauli in an executive role. Volkert took up an executive role with HSV from 1990 until 1991, not going quite as planned for either side, yet still talked about his "amazing time at HSV", with the club honouring his achievements for the club with a place on the Walk of Fame in front of the Volksparkstadion in 2010. In every conversation, you could see the close connection not only he had with Hamburg and HSV, but his whole family as well. "Our daughter Manuela started school in Hamburg, she is and always will be our Hamburg girl. You can still hear her Hamburg accent, she's crazy about HSV and lives everything the team is going through," the proud father explained three years ago.
That interview was part of the 40th anniversary celebrations of the European Cup Winners' Cup win in 1977. It was unquestionably the highlight of his career, even if he won two domestic trophies during his time at the Volksparkstadion. A moment, that will always connect Georg Volkert, Hamburg and HSV. "The reception when we got back to Hamburg was incredible. Absolutely unbelievable. You never forget something like that!" And we will never forget him, either.
Rest in peace, Schorsch!
Our thoughts are with the Volkert family at this moment in time as well as all of his friends. We will always remember him fondly.