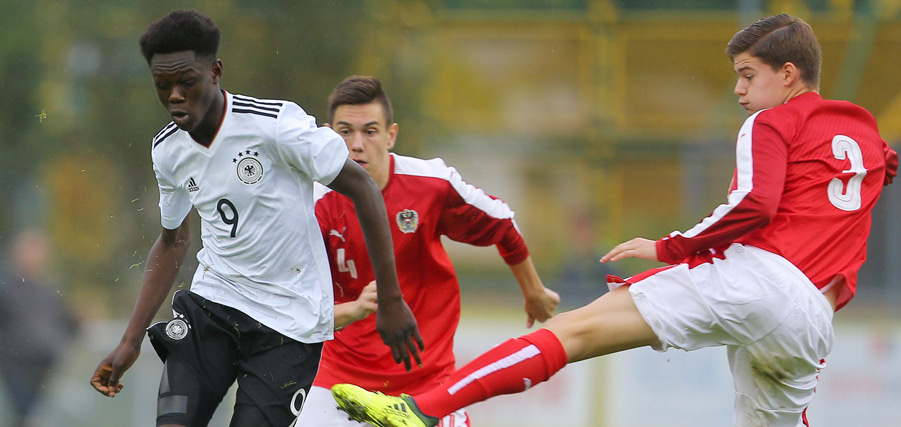 HSV sign Ware Pakia
THE 17-YEAR-OLD FORWARD HAS JOINED HSV FROM BORUSSIA DORTMUND, SIGNING A CONTRACT UNTIL SUMMER 2021 WITH THE CLUB.
HSV are continuing to put trust in young and talented players with the potential to develop. The latest signing of 17-year-old Ware Pakia from Borussia Dortmund proves just that. This signing was the result of intense efforts from the club, and despite a multitude of interest from several other renowned clubs, the attacking all-rounder opted for a switch to the Volkspark. The German-Ghanaian will join HSV's Alexander-Otto academy as of the 1st July 2019 under contract until summer 2021.
Pakia was born in Dortmund on the 11th February 2002 and has been scoring goals for the BVB youth teams since 2009. In his current season with the U17s, the right-footed youngster, at 1.84m tall, has scored ten goals in 14 games, providing five assists along the way. Furthermore, Pakia has been part of the Germany international youth teams since 2017, playing for the U16s and U17s and scoring three goals in 13 appearances. At the end of this season, Ware Pakia will officially be part of the Hamburger SV family.
Sporting Director Ralf Becker is most pleased with the signing: "It's nice to see a young Germany international choose HSV despite interest from several other clubs. We're very happy that he wants to take the next steps in his career with us, and we'll support him as best we can along the way."
Equally pleased was HSV academy director Sebastian Harms: "Ware Pakia is a highly talented player, whose development we've been following for some years now. This makes us all the happier that one of the most talented players of that age group has chosen HSV as his new home."