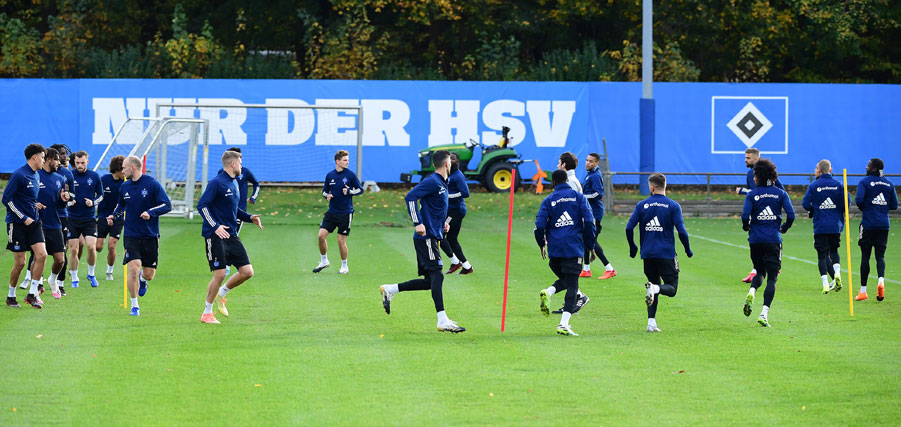 Intense start to derby preparations
The week before the Hamburg derby began with two high-intensity training sessions on Tuesday.
Having played three games inside eight days, the HSV coaching staff gave the first team a day off on Monday, before starting training for the 104th Hamburg derby with a bang on Tuesday morning. With only three days until Friday evening's game (kick-off 6:30pm CET), Daniel Thioune wanted to make the most of the time available after the day off, leading two sessions on Tuesday.
Dudziak back in business
The focus for the morning session lay on the players who haven't seen much game time this season so far, enjoying a game-based session, whilst the rest of the squad partook in various individually tailored programmes, from weight lifting in the gym to video analysis. After lunch the whole squad went onto the training pitches for higher intensity activities, the only players missing being Rick van Drongelen and Bakery Jatta, who were working on their comebacks from a torn ACL and torn adductors inside. Amadou Onana had an individual session after injuring himself in training on Sunday, but was replaced by Jeremy Dudziak, who fully took part in training again for the first time since dislocating his shoulder against Fürth. "We will have to see how the injured players take on the burden and how the body reacts to the sessions," Daniel Thioune explained after the morning period to the waiting media. However, he will no doubt be pleased with how many of his squad have returned to action in the past two weeks.