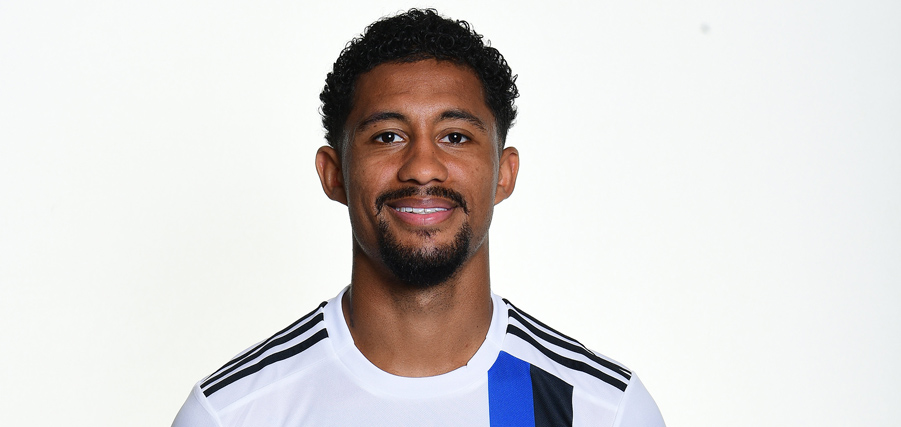 Jeremy Dudziak makes first appearance in Tunisian squad
Having qualified for Tunisia through his father, Dudziak has now been given his first full international call-up by the Tunisian F.A.
HSV's strong start to the season has seen a number of the Rothosen's players given international recognition. Lukas Hinterseer received the good news of his first appearance in the Austrian national team squad for three years on Wednesday, before German under-21 coach Stefan Kuntz called on the services of midfielder Adrian Fein for his side's upcoming European qualifiers with Greece and Wales. The trio of international representatives is now complete, with Jeremy Dudziak entering the fray, representing the home country of his father, Tunisia. Dudziak formed a key part of the German youth set-up for his age group, playing 37 times in total for Germany, for the under-15 all the way up to the under-21 side. "The Tunisian F.A. contacted me a few times before, but now something concrete has come out of it," the midfielder confirmed, who has had a successful week, also having celebrated his 24th birthday on Wednesday.
The invitation from the Tunisian football federation arrived in Hamburg yesterday. "It would be a dream come true to play for Tunisia," according to Dudziak. HSV's new signing, who has appeared in all five of the Rothosen's competitive games so far this season, needs a Tunisian passport and to complete the naturalisation process, both of which should be completed with the necessary urgency to ensure the midfielder could make his debut next week. The Tunisian side plays Mauritania next Friday in Tunis, before meeting with the Ivory Coast on the 10th September in Rouen in France. For Dudziak, hopefully the beginning of another important step in his career.