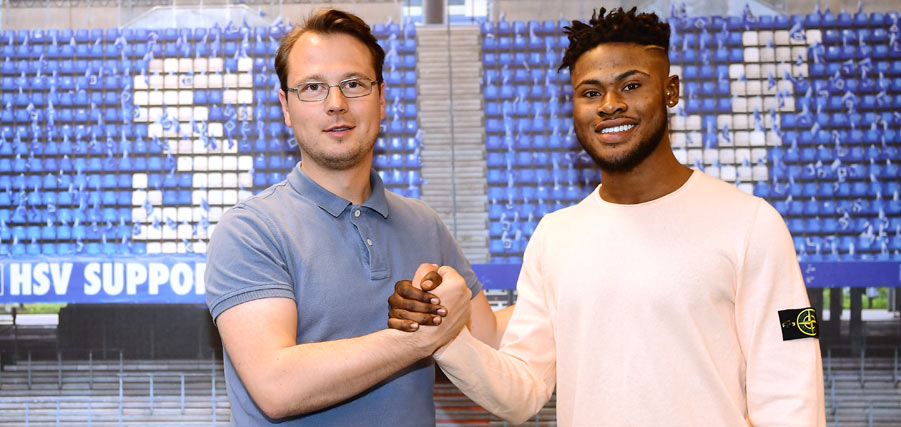 Kwarteng sings professional deal
THE 20-YEAR OLD BECOMES THE LATEST HSV YOUNGSTER TO SIGN A PROFESSIONAL DEAL. HIS NEW CONTRACT RUNS UNTIL 2021.
HSV have put their faith in yet another youngster, signing Moritz-Broni Kwarteng on a long-term contract. The 20-year-old attacker signed his first professional deal with the Rothosen on Friday (18th May), extending his current deal by two years until June 2021. "Moritz is a talented player with a lot of potential and he deserves the challenge of working more intensively in the first team following his very solid performances in the U21s. He has good footballing aggression and is good in transitional play. He will be part of the first team squad when training resumes," praised HSV squad planner Johannes Spors.
Kwarteng joined the club last summer from TSG 1899 Hoffenheim and made 23 appearances for the U21s this season (3 assists, 3 goals). Stuttgart-born and with Ghanaian roots, he was a key player in Chritian Titz's squad in the Regionalliga-Nord this season. He missed the final six weeks of the season due to a meniscus tear. Kwarteng will join up with his old club and other youngsters eager for a chance when training resumes in 21st June.