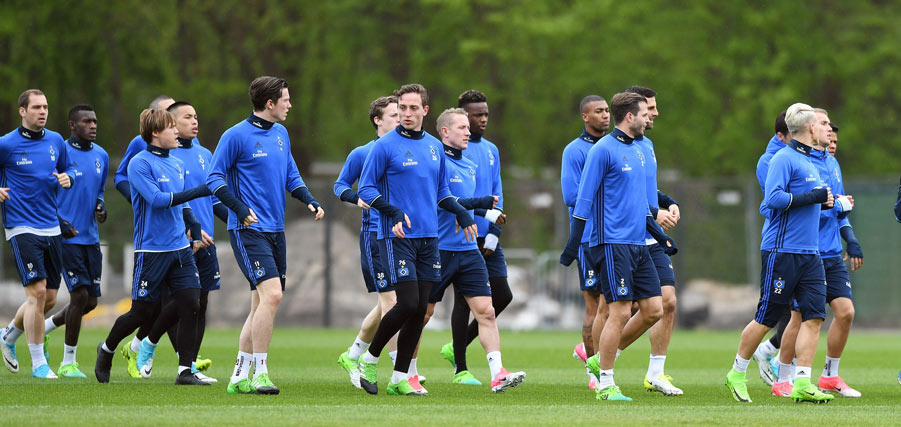 Mini training camp in Rothenburg
The squad will train at the ground of local outfit SV Rothenburg from Thursday until Saturday afternoon in preparation for their crucial Bundesliga home clash with Mainz on Sunday.
HSV are trying to bundle their strengths in order to remain in the Bundesliga. In order to do so, head coach Markus Gisdol has decided to take his players to nearby Rothenburg for a mini training camp from Thursday (04.05) until Saturday (06.05). On Sunday (07.05.17, 3.30 PM) HSV host fellow strugglers Mainz at the Volksparkstadion. Another huge crowd of around 50,000 is expected to attend the crucial encounter. Sport boss Jens Todt told HSV.de: "We want to focus solely on the tough game ahead on Sunday and block out everything else. The squad will use the facilities of local Niedersachsen outfit SV Rothenburg until Saturday afternoon after which they will travel to the team hotel in Hamburg.