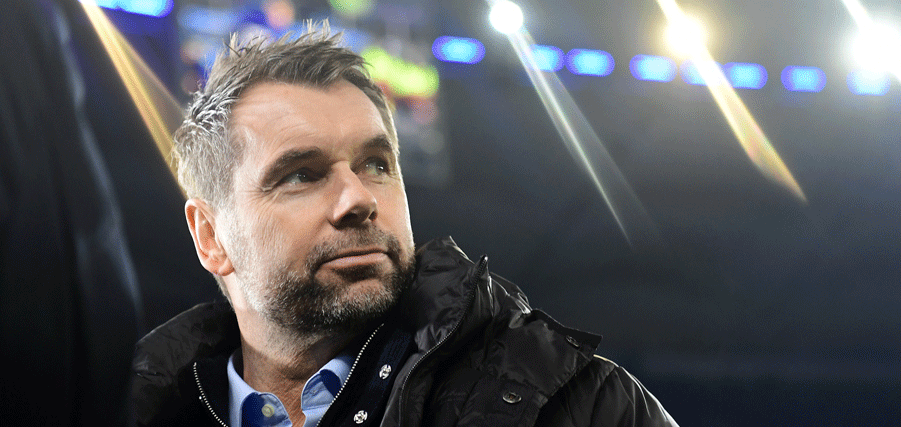 Nordderby week: Exceptional situation, special match
Leverkusen is in the past, and Werder Bremen are now in view. Bernd Hollerbach highlights the importance of HSV's current situation and the urgency for success.
After last weekend's game with Leverkusen HSV coach Bernd Hollerbach made it very clear that his side would be hitting the ground running from Tuesday, when preparations for this Sunday's Nordderby got underway. The build-up started actually started much earlier, as the coach reported on Sunday. "The talk about the Werder game has already begun in the changing rooms. The boys are buzzing and they know how important this game is for the themselves and all the fans."
"You could see anything was possible."
It's not just an important fixture in terms of bragging rights but also as far as the table is concerned. Following last week's loss to Leverkusen coupled with Mainz's win in Berlin, seven points now stand between Hamburger SV and the relegation play-off place amd safety beyond that. Too many pointy have slipped by in the last few games: Draws against Leipzig and Hannover followed by two defeats against Dortmund and Leverkusen. "Two points from four games just isn't enough," admitted Hollerbach.
But Hollerbach still had room for optimism going forward: "In these four games we played against the side third, fourth and seventh in the league, let's not forget that. We still have to play teams who are more on our level." Hollerbach was far from sastisfied with the performance of his side for the first hour against Leverkusen, and was only encouraged by the effort his side made once they had pulled a goal back through Andrè Hahn. "After that we were aggressive, brave and we got stuck in. From then on you could see the stadium come alive. You could see anything was possible."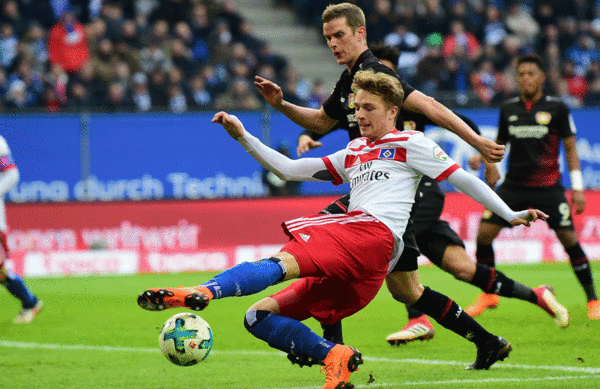 Success with a special meaning
Hollerbach said his players seemed to be restricted for the most part. "The boys were thinking too much, and that can play a big role. But everyone is in this together and the attitude is fantastic. I cannot fault the character and the spirit of these boys at all. The boys just need to experience a win. That's why the Nordderby comes at a very good time.
Success in the game with Bremen, a game which such a special meaning, could put HSV back in the frame for survival and would do the minds of the Rothosen the power of good. "That's all we are working towards now," said Hollerbach. "Everyone. Together. In situations such as this, you have to stand together and tall, and then you can conquer them. If you fall apart as one then you have already lost, although I know that is not the case for us. I see a very together group of players here every day. And that motivates me a lot."