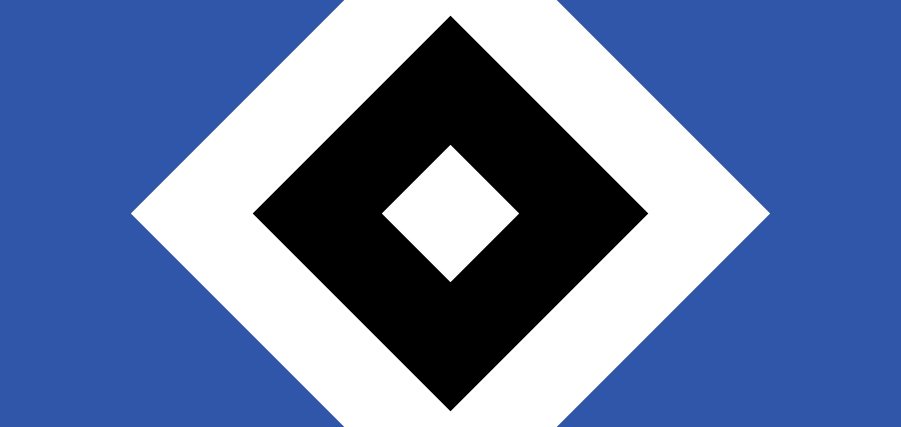 Nuremberg, Bochum and Karlsruhe withdraw their appeals against HSV
The German F.A. have ended their investigation into Bakery Jatta – HSV's executive board are happy for Bakery and thankful for the support received over the past weeks.
1. FC Nürnberg, VfL Bochum and Karlsruher SC have today (Tuesday) withdrawn their appeals against the results of their second division games against HSV. The clubs informed the DFB (German F.A.) of their decision, who ended their own investigation into the case as a result. The court hearing into the case, which had originally been planned for the 9th September in Frankfurt am Main, will now not take place. For HSV that means that Bakery Jatta is no longer the focus of various suspicions and accusations, a day after the authorities in Hamburg ended their hearing into the legitimacy of Jatta's passport. The points that the Rothosen gained in these games are no longer legally in question.
The news from Frankfurt made for joyful reading for HSV's executive board. In a joint statement the board stated: "Today is a good day for Bakery Jatta, HSV and the club's fans. We are happy that all of the clubs involved can focus on football again rather than pouring over legal textbooks, thanks to the speedy work of the Hamburg authorities. We are hoping for Bakery's sake that we can finally return to normality. We are happy that the unequivocal support from Dieter Hecking and his coaching staff, his teammates, the supervisory committee, the club's employees, and HSV's presidential board helped Bakery to survive the demanding past number of weeks. A particular thanks goes to the HSV fans, who, during this time, including the emotional scenes on Sunday, presented themselves in a way that we are incredibly proud of.
We would like to thank Darmstadt, Chemnitz, Hannover and FC St. Pauli, who, through their lack of appeal (or lack of intention to appeal in the cases of Hannover and St. Pauli) displayed what fair play and sportsmanship mean to them. We would also like to thank the managers and club executives as well as other members of the sporting community, who clearly stated their opinion on the subject.
There was a factual exchange of views between ourselves and the other clubs involved in the case, namely Nuremberg, Bochum and Karlsruhe. It is good for all concerned that there is now legal certainty in the 2. Bundesliga. We have assured them that the matter is closed as far as HSV is concerned and we are looking forward to the games against them in the second half of the season."