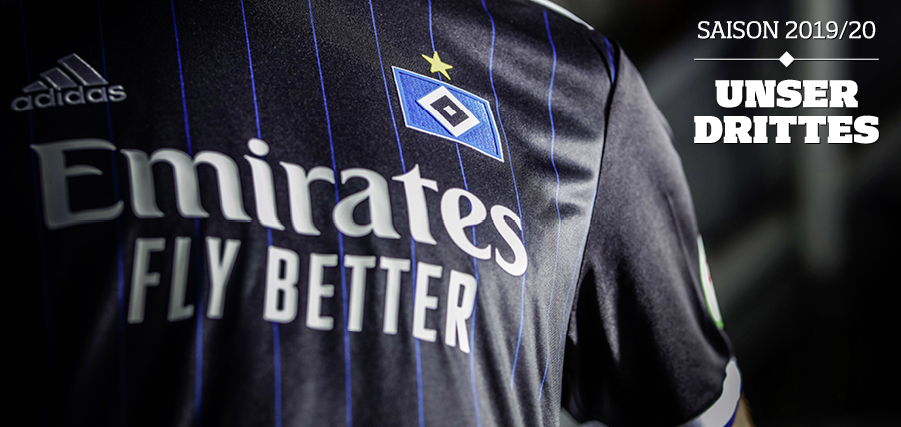 Our new third kit for the 2019/20 season
During today's cup tie with Chemnitz HSV will be wearing the club's new third kit for the first time, which is now available to buy in the club's online shop.
Fresh threads in the original HSV colours – that's the idea behind the club's new third strip! The main allure of the kit is the interplay between the three classic colours of the club's famous diamond badge. Black is the dominant colour throughout the kit, with blue pinstripes down the shirt, and the Emirates slogan, and names and numbers on the back of the shirts all written in white to complete the look. Whilst all in black on Sunday to avoid a clash with Chemnitz's sky blue number, the black jersey will be accompanied by white shorts and blue socks for future away fixtures.
The new third jersey is now available exclusively at the club's five fan shops dotted around the city or online, you won't be able to buy the kit anywhere else!