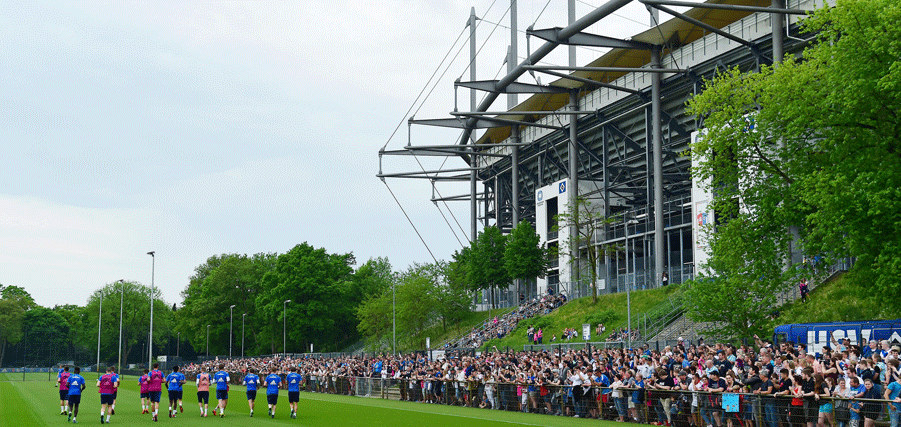 Positive signals ahead of season finale
THE GREAT BOND BETWEEN THE FANS AND THE CLUB, AS WELL AS CHRISTIAN TITZ'S FUTURE, GIVE POSITIVE VIBES AHEAD OF SEASON FINALE AGAINST BORUSSIA MÖNCHENGLADBACH.
´At the end of April, in the week building up to the away match against VfL Wolfsburg, the phrase "This is our quarterfinal" was repeated multiple times by head coach Christian Titz. A win would qualify them for the semi-final against Frankfurt. Mission accomplished. Unfortunately that game on matchday 33 was lost, but it's in the past now. Wolfsburg's defeat in Leipzig have given Titz and his team the final chance for survival: Saturday, 15:30 at the Volksparkstadion. Matchday 34. A final final against Borussia Mönchengladbach.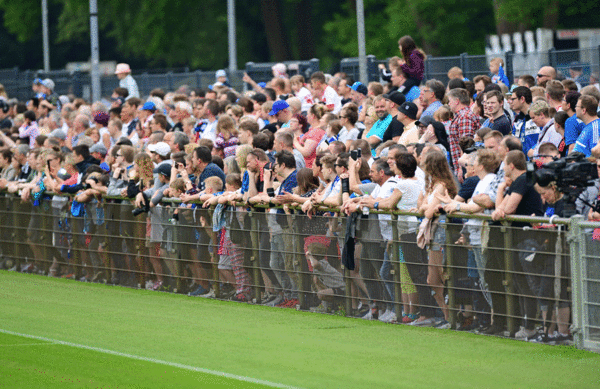 2000 fans used spent their bank holiday morning at Volkspark on Thursday, to show their support ahead of Saturday's big game. As the team emerged for the morning session, they were greeted by loud cheers and songs of affection from the watching supporters. As always, Kostic & Co. took their time to meet the fans, sign autographs and take photos with their fans - an incredible display of the bond between the two.
Titz, who has given so many of us hope in recent weeks, was also given a warm welcome to training. And they had plenty of reasons to celebrate too, as it was announced on Thursday that the club would like to keep him in his role beyond the season. "The supervisory and executive boards are agreed that our work with Christian Titz should continue, regardless of which league we play in," said club president Bernd Hoffmann. "We just need to discuss final details, but that won't happen until after the season so as not to detract any focus from the task at hand," added chairman Frank Wettstein. For now, only one thing matters: Saturday's finale against Gladbach.