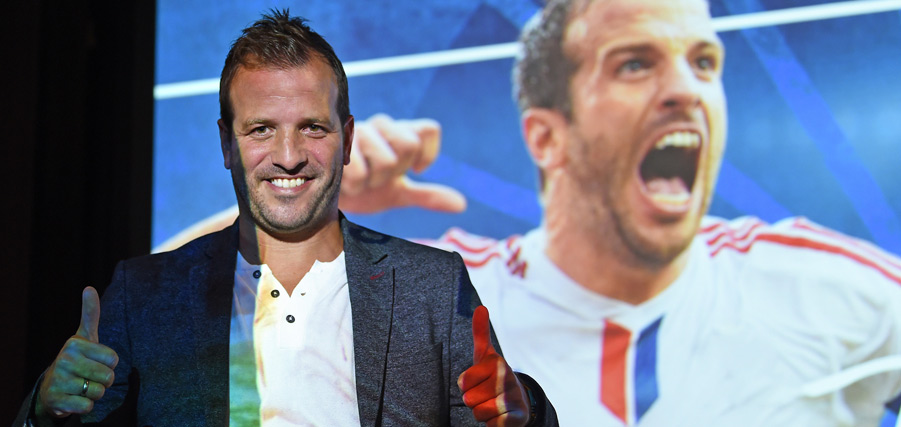 Rafael van der Vaart's testimonial: Star-studded cast at the Volkspark
This coming Sunday at 3pm is the testimonial for one of Hamburg's adopted sons. A whole host of stars have confirmed they're making an appearance.
It's a bit like Christmas: five more sleeps, then the big party has arrived. "I'm already a bit excited. It's like the feeling before an important competitive game," were van der Vaart's feelings on his upcoming testimonial on Sunday (13th October). The testimonial for the 'small angel', as he used to be called by the HSV fans, takes place at the Volksparkstadion at 3:00pm. "I'm really looking forward to walk out in front of these fantastic fans one final time," said the eternal fan favourite.
After 199 appearances, 66 goals and 55 assists with the famous diamond on his chest Rafael van der Vaart is saying goodbye on a big stage. A whole host of stars have confirmed they will be appearing at the farewell match, from ex-HSV favourites to international superstars, who the playmaker once played with. 'Rafa's HSV stars' includes ex-Rothosen players like Rene Adler, Vincent Kompany, Tim Atouba, Nigel de Jong and Ailton, whilst Edwin van der Saar, Fabio Cannavaro, Peter Crouch, Robin van Persie, Wesley Sneijder and Ruud van Nistelrooy amongst others shall be appearing for 'Rafa's All Stars'. Big names that promise a big spectacle, and that are hoping to provide an unforgettable farewell along with all HSV fans at the Volksparkstadion.
All information about the teams and the tickets for Rafa van der Vaart's testimonial can be found here.