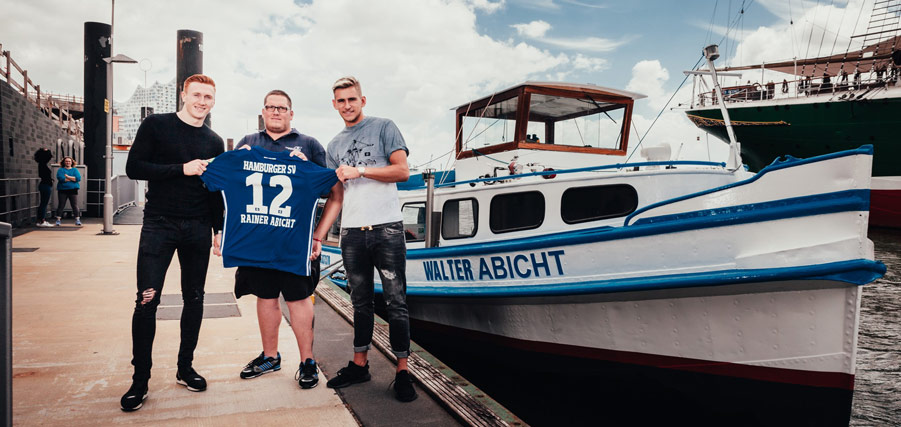 RAINER ABICHT Elbreederei to become official partner of HSV
The company responsible for ferrying tourists and locals around Hamburg harbor is to become an official travel partner of HSV.
Shortly before the official start of the 2018/19 season, HSV is pleased to announce another new partner in the form of RAINER ABICHT Elbreederei GmbH & Co. KG. The third generation family business is to become an official supplier and travel partner of HSV.

"We're extremely happy to have gained a new partner in Rainer Abicht that is Hamburg through and through," says HSV sales director Oliver Poppelbaum. "Fans can look forward to special offers in conjunction with HSV travel as well as an increased HSV presence within the harbor."
"As a traditional business from Hamburg, working with Hamburger SV means a lot. We look forward to being able to welcome fans from across Germany onto our white and blue boats. We wish HSV a successful season and promotion directly back up into the Bundesliga," says Rainer Abicht, CEO of RAINER ABICHT Elbreederei.
Both Julian Pollersbeck and David Bates commermorated the partnership by presenting a captain from Rainer Abicht with a HSV shirt.