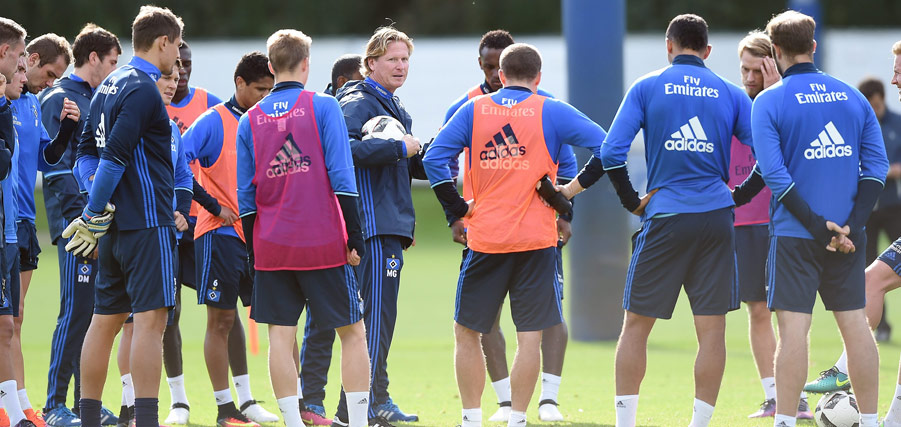 Short training camp in Barsinghausen: work focused and grow as a team
The team under head coach Markus Gisdol will have a short training camp stay in Barsinghuasen, in Niedersachsen northern Germany from Wednesday (23.11) until Friday (32.10).
For many of HSV's amazing contingent of travelling fans it was the way the team stood up to unbeaten Hoffenheim away from home at the weekend. The game ended in a thrilling 2-2 draw. The Rothosen even managed to take the lead, only to lose it to goals either side of half time. Not to be denied, the visitors struck back to equalise through Nicolai Müller. The collective team effort was what everyone had been hoping for and the team delivered. HSV always had an eye open hoping to nick the win late on. All players we spoke to afterwards agreed that it is now vital to carry over this performance into coming games beginning with the little matter of the eagerly-awaited northern summit as bitter old rivals Werder Bremen visit the Volksparkstadion in Hamburg for a crucial matchday 12 encounter this Saturday (26.11.16, 3.30 PM). Th3ere are only 4,000 tickets left for the game so if you want to be there get a move on. Tickets are available from all of the usual HSV outlets.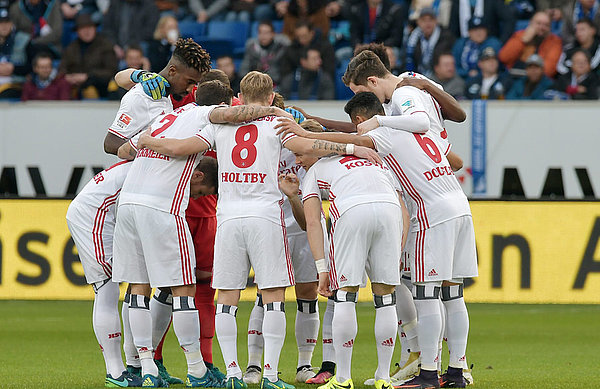 At the post-match press conference in Sinsheim HSV's 47 year old former Hoffenheim coach Markus Gisdol said: "The team always comes first. We will continue to nurture the closeness shown today. That is the only way out of trouble for us." The club decided to set up a short training camp at Barsinghausen in Niedersachsen for three days in order to full focus on the crucial visit of Bremen to Hamburg this weekend.
All focus is of course on Werder Bremen and what promises to be an emotuional encounter with both teams currently struggling in the nether regions of the Bundesliga table. On the training camp Gisdol revealed: "It is something we thought of days ago and is not a particularly special thing to do. We wanted to have the team close together, spend many hours together and work in a focused manner. When the team is in a different place it changes the atmnosphere."
Focus and grow as a team. It is hoped that the short stay in Barsinghausen will offer the team perfect conditions to take another tentative step in the right direction.