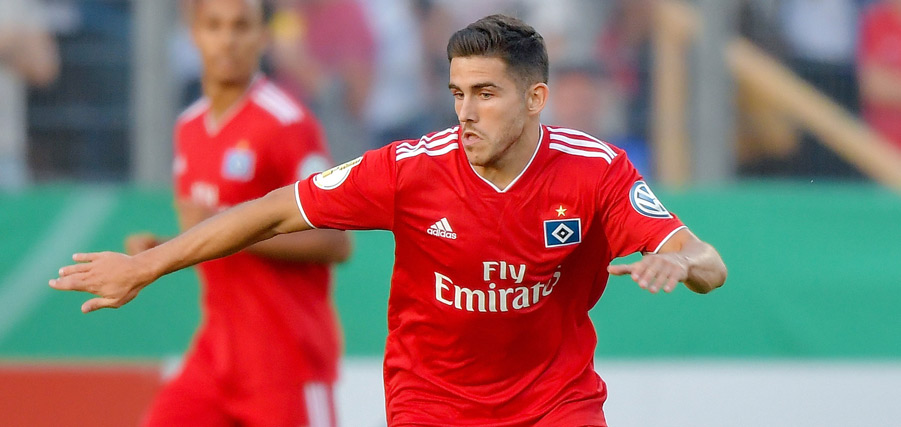 Sorry news: Jairo Samperio suffers serious knee injury
The 25-year-old Spaniard has picked up a very serious knee injury in training today and will be out for a considerable while.
Terrible news for HSV and more so for Jairo Samperio. The 25-year-old winger suffered a serious knee injury in team training and will be unavailable for some time. After close examination in the UKE, both cruciate ligament and medial collateral ligament damage were diagnosed. Jairo will undergo surgery at the beginning of next week. "It's certainly a shock. We're absolutely distraught for Jairo. He's an important member of the team and was looking well set to have a great season. We will do everything we can to facilitate his recovery and support him as best we can", said sporting director Ralf Becker.
Jairo came out the wrong side of a tackle clutching his knee and was taken to the changing room straight away. The bitter diagnosis came shortly after. The whole club wishes him all the best and a quick recovery.