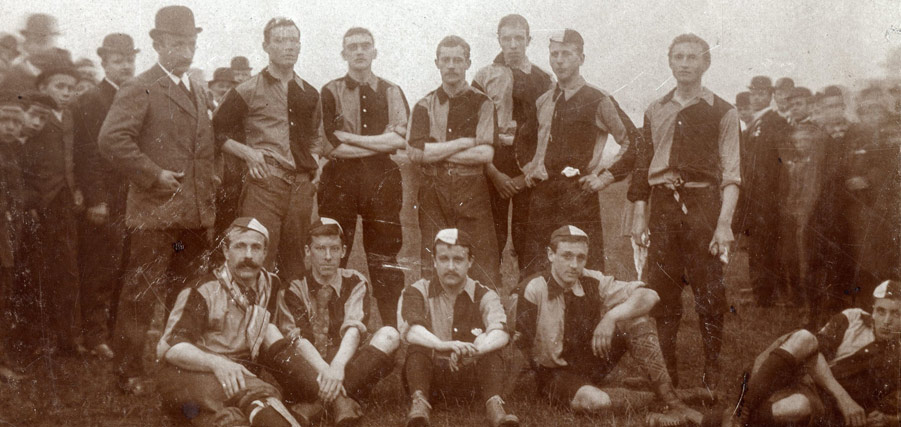 The founding of HSV
Hamburger SV, SC Germania and FC Falke 06 together make up 130 years of HSV. A long period of time, rich in history. We take a look back at how it all began.
130 years of club history. The Hamburger SV of today has a long tradition and a rich, extensive history that stretches well beyond the last decade. Founded on 1st June 1888 under the name 'Hamburger Fußballclub von 1888', HSV are currently the oldest football club in Hamburg and the second oldest in Germany. In 1914, 26 years after being founded, the club changed its name to 'Hamburger Sport-Verein von 1888'. From that, the abbreviation 'HSV' was born. Only three years later came another fundamental change to the north German club. On 3rd June 1919, the members of Hamburger SV von 1888 approved the decision to integrate SC Germania von 1887 and FC Falke 06 into their own club. All of a sudden, HSV became one of the biggest clubs in north Germany.
With the unification of SC Germania and Hamburger SV, two of the founding-members of the DFB, as well as the Hamburg-Altona football association, came together. SC Germania von 1887 were the first champions of the Hamburg football division in 1895, with Hamburger Fußballclub finishing runners-up that same season. The comparatively small FC Falke 06, on the other hand, weren't founded until 1906 and had to stop playing in 1916 due to the disruption of World War I. Now as a united team, the trophies were to follow.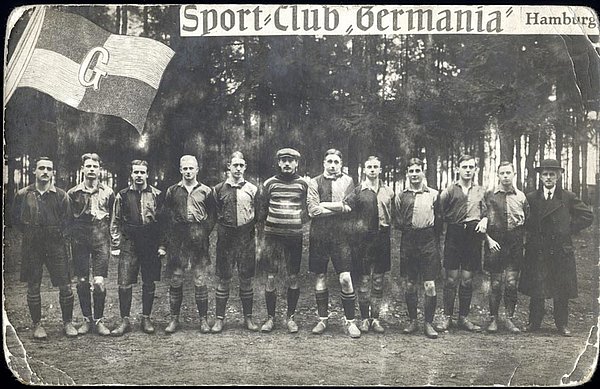 With the aim to represent the city of Hamburg through football, the team wore a red and white kit - the colours of the city of Hamburg. The club crest therefore also changed. August 1919 was the first time the blue-white-black rhombus graced the shirts of HSV. The ambitious aims of Hamburger SV were soon achieved. A first appearance in a final in 1922 was built on in the following year by a first German league title - five more were to follow.
Only a few years later, another significant moment was to come. At the beginning of the 1930s, the date of foundation of the club was officially written into the HSV charter as 29th September 1887, out of respect for the long tradition of SC Germania and to this day has been celebrated as the 'birthday' of HSV. In 1963, HSV became one of the founding members of the Bundesliga and have celebrated numerous domestic league titles (1923, 1928, 1960, 1979, 1982, 1983) and DFB-Pokal wins (1963, 1976 and 1987), as well as international honours such as winning the European Cup Winners' Cup (1977) and the European Cup (1983).